Goosnargh Gin is a business driven to a large degree by a love for the Forest of Bowland.
The distillery's small-batch gins draw inspiration from the area also known as Bowland Fells, whose gritstone fells, deep valleys and peat moorland span Lancashire and North Yorkshire. It's reflected in the brand's use of botanicals, including spruce tips, sorrel, gorse flower and heather – some of which are foraged from the forest.
"All our gins are designed to celebrate, to promote, or to give back to the Forest of Bowland," explains Richard Trenchard, who co-founded the business with his wife, Rachel.
"That means there's a real reason why we create all our gins, so we won't do pink gins or follow fads and fashions," he says. "Everything we do ties back to where we live, where we work and where we distil."
The award-winning Goosnargh Gin is based in the Lancashire parish from which it takes it name, at the former farmhouse that is home to the Trenchards and their children.
The brand's creation in 2018 followed more than a decade of interest in gin and botanicals fuelled by Trenchard, a former journalist whose overseas travels saw him bring back unusual tipples.
"These were gins with interesting stories behind them, interesting methods of distillation or interesting botanicals," he says. "We went deeper and deeper into the industry until we'd got more than a decade's worth of information rattling around in our heads and thought we need to do something with it."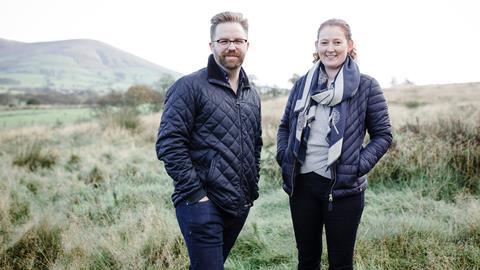 Having already worked for themselves – Richard as an editorial content services provider and Rachel as a consultant on educating children with special needs – they were confident they could make a go of Goosnargh Gin, Trenchard explains. "Our other businesses had been successful, which allowed us to set up Goosnargh Gin without outside investment. This was really important for us as we didn't want to be reliant on other people."
It has also given the business the freedom to trade in the way it wants, which means supplying only the independent retail sector despite multiple listing offers from supermarkets.
"It's a real point of difference because the customer knows they're not going to find Goosnargh Gin on a supermarket shelf or on Amazon because we won't support the mass market," says Trenchard.
This means retailers can be confident they won't be in competition with a nearby supermarket that might be able to sell a bottle of gin for £5 or £6 cheaper, he adds. "Farm shops, delis and independent wines and spirits shops want to tell the story about what they are selling, which has worked for us as people really connect with the story behind what we're doing."
This emphasis on narrative is reflected in Goosnargh's naming conventions, with the original gin named Chapter One – Signature Gin and the latest being Chapter Seven – Wild Moor.
The brand story, and particularly Goosnargh's dedication to the Forest of Bowland, is a selling point when it attends events such as the Farm Shop & Deli Show.
"Although gins are super popular, and there will always be a number of gins at an event, we don't tell the sort of stories visitors have heard left, right and centre," says Trenchard. "They buy into our brand and understand the real depth of story and reasons why we're doing things."
Those reasons include supporting the forest, which has Area of Outstanding Natural Beauty status. For each bottle of Goosnargh's Chapter Four sold, a donation is made to the Champion Bowland conservation charity, while sales of Chapter Six generate donations to the organisation's Landmark Trees project.
"As soon as we say we're not going for mass market or that proceeds of that gin goes back into the Forest of Bowland you can almost see people fall in love with the brand," Trenchard adds.
Events play a big part in growing Goosnargh Gin, which received a further boost when it was featured last year on BBC TV show The Hairy Bikers Go North. "That put us in the consciousness of people from all over the country and even further afield."
A string of award wins has also helped raise the profile of the brand, which recently bagged gold and silver gongs in the Farm Shop & Deli Show Product Awards.
"We are really careful about what competitions we enter," says Trenchard. "Some awards hold real gravitas, and the Farm Shop & Deli Show Product Awards were important for us to connect with the types of retail businesses we support."
Growing awareness of the brand means extra work for Goosnargh's founders, who are responsible for almost every element of business – though they employ two customer accounts managers as well as casual staff for events. "We don't use wholesalers or distributors. We do literally everything ourselves from recipe development through to distilling, bottling, labelling, taking orders and distribution."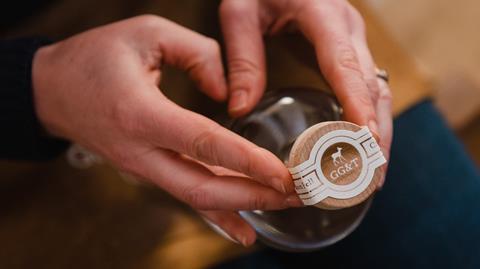 The Trenchards also forage for some botanicals, but are careful to be honest with customers about it. Even as a genuine small-batch producer, explains Richard, if Goosnargh Gin foraged for all botanicals needed for its core gin alone, it would badly damage the ecology of parts of the forest.
"We only forage where we can do this sustainably," he says. "We forage for spruce tips, and also hand-pick some botanicals from Lancashire's most ecologically diverse hay meadow, for example. Where they're not foraged they are grown for us or are Soil Association-certified organic botanicals from a supplier, and we have full traceability back to the grower."
Looking to the future, new gin recipes will be coming, though the business is careful not to rush product development, or to expand too quickly.
For now, says Trenchard, it has plenty of capacity in its operation, which uses a 120-litre copper alembic still, an upgrade from the 60-litre still with which Goosnargh Gin started.
"We distil our gins at the bottom of Beacon Fell on the edge of the Area of Outstanding Natural Beauty. The last thing we want to do as a brand is become huge and find ourselves working in soulless industrial unit."