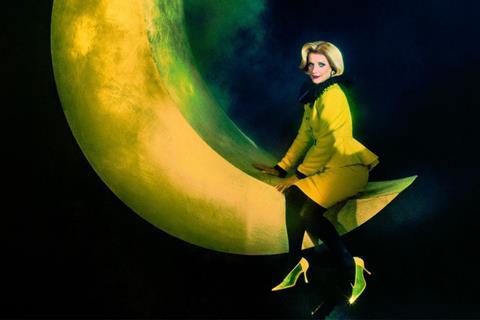 Selfridges has unveiled its Christmas campaign with new window displays and an advert starring actor Jane Horrocks and drag queen Juno Birch.
The luxury retailer has launched the Christmas of Dreams campaign across stores in London, Birmingham and Manchester, as well as online.
It said it will offer over 4,000 Christmas-themed experiences for customers both in-store and online.
The "slightly surreal, enchanted dream world" of Christmas at Selfridges this year features a mix of references, from the golden age of Hollywood to classic 1950s technicolour film musicals.
Its iconic window displays bring the Christmas of Dreams concept to life in a combination of "the very best of contemporary culture for a camp and dramatic celebration".
The displays across all 29 windows of its London store feature exclusive catwalk pieces and commissioned pieces from artists such as Simone Rocha and 16Arlington.
"We are ready to bring magical moments to our customers, however they wish to celebrate this year, with our Christmas of Dreams," said Selfridges MD Andrew Kith.
"Fuelled by imagination, Selfridges is here to make Christmas shopping and gift finding special and fun, and this year, a little surreal.
"We know our customers have been dreaming of being together, so we are looking forward to hosting friends and families at Selfridges to celebrate even more extraordinary experiences this festive season."
Selfridges is also opening the doors to its annual Christmas Market on the Mews in London on 5 November, as well as running a "multi-sensory immersive food festival" – The Great Feast – at Old Selfridges Hotel from 11 November to 18 December.