Brits don't usually associate motorway services with quality local produce, but Sourced Market is hoping to change that view with its site on the M1.
Working with branding and design agency YourStudio, Sourced Market has developed a retail and dining site at Leeds Skelton Lakes Services that is designed to reflect a farmers' market.
Among the site's local suppliers are Acorn Dairy, Lottie Shaw, Sing Gin and Yorkshire Pasta. Baked goods including sourdoughs and brioche are supplied by Bakeri Baltzersen, which pairs West Yorkshire ingredients with Scandinavian inspiration.
"We set out with the challenge and opportunity to define what could be a fresh and appetising destination for foodies on the go," says YourStudio. "Our design philosophy was to create a warm, honest and natural feeling space."
Sourced Market managing director Colin Hughes said feedback to the site had been great.
"Our brand DNA is about bringing the best independent suppliers and innovators to the fore and the design of the space combines a dining retail and eat-in experience brilliantly," he added.
Sourced Market also operates a site in St Pancras International and is about to open one on the M25 services at Cobham.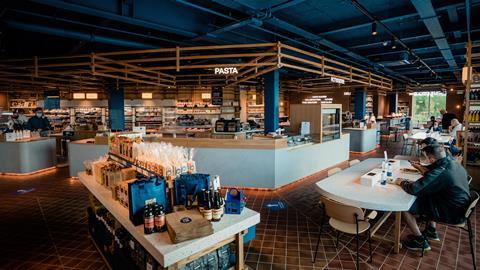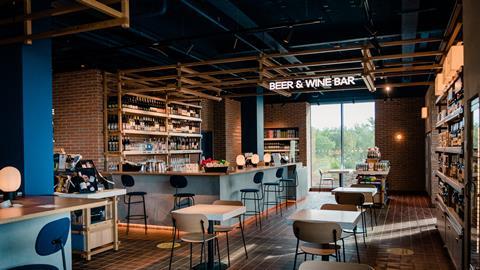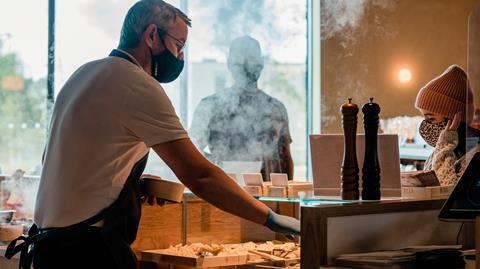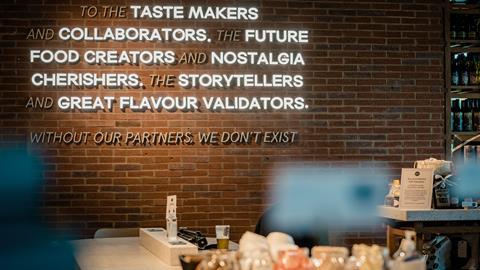 Are you a specialist retailer looking to source the best quality local and regional produce? Visit the Farm Shop & Deli Show 2022 to find trend-setting food and drink from hundreds of British suppliers, plus the latest technology and industry insight. Register your interest now