Yoga and musical productions aren't typical farm shop fare, but The Farm at Stratford-upon-Avon isn't a typical farm shop.
The nine-acre site is home to a food hall with concessions including a chocolatier and butcher, restaurant, cookery school, house plant room, outdoor education programme, covered events space, kitchen garden and farm animals. In the past few weeks alone it has hosted events including yoga and pilates sessions, pop-up pottery classes, a makers' market and a production of the 'Beauty & the Beast' musical.
The Farm has won a host of accolades, including being named one of the 30 best farm shops in Britain by The Times and winning the Midlands regional category of the Farm Shop & Deli Retailer of the Year Awards.
Just four years ago, the site was a derelict fruit farm that had once supplied Waitrose and the Mr Kipling brand. Its transformation by the Wells family goes back to when Charlie Wells, now The Farm's marketing head, was at university.
"The business plan was part of my dissertation," she explains. This plan has shaped The Farm's sourcing policy, with vegetables for the restaurant grown on site and meat sourced locally. Minimal food miles and minimising or recycling waste are key.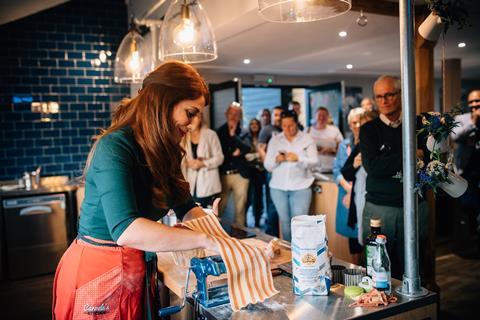 "When we bought the site, we said we should make it a reality and turn it into this vision we had of a food hall: a destination; an experience that supported artisan producers and independent businesses."
Getting permission to develop the green belt location wasn't straightforward, however. Plans were rejected twice before the business got the go-ahead. It then took a year to redevelop the site, with Wells' father, an engineer turned property developer, taking charge of building work.
Before opening The Farm's doors, Wells reached out to the local community by attending parish council meetings.
"I introduced myself to say we are not a corporate business, we are a family business and we're not building a massive Tesco," she says. "We didn't want to intrude. There is a village shop, and we didn't want it to feel threatened."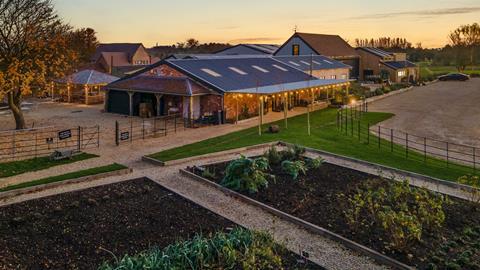 The Farm began trading in April 2019. Just 11 months later, it was forced to close its doors by the pandemic. "I thought that was the end," says Wells. "We had 120 people booked in the restaurant for Mothers' Day. It was the first big booking we had taken."
After the initial shock. the business realised the farm shop would be essential to the local community. Temporarily closing the store for five days, the team rapidly built an e-commerce website to offer click & collect service and home deliveries. A one-way system was introduced in the reopened shop, along with a limit on the number of customers allowed at a time.
"It was unbelievable when we reopened," says Wells. "It was like a sea of people and they were so grateful. I think the best compliment we received was that they felt safe to visit us."
Like many businesses in the specialist food market, a close relationship with suppliers helped maintain stock levels in the early days of Covid, when supermarkets struggled. The pandemic has also made those relationships stronger, adds Wells.
"We use a lot of small, artisan suppliers who needed to keep their businesses open to survive – they needed us and we needed them. We made sure we kept the communication going and the pandemic has brought us closer together."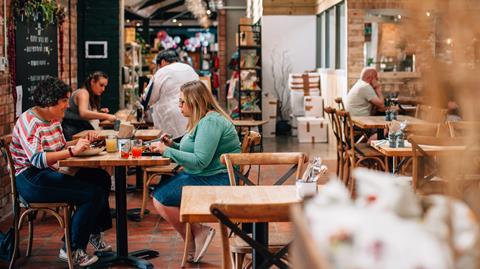 She says the self-funded nature of The Farm gave it the freedom to make the necessary decisions to get through the pandemic.
It also brought opportunities, including the launch of a homeware department to fill a need when other homeware retailers remained closed. It's a decision Wells describes as the best move the business has made in the past 12 months. "If you can build the basket spend by adding napkins or glassware or bedding it really helps."
Another innovation spurred on by the pandemic was outdoor yoga classes led by Wells' sister, who had been forced to close her own yoga studio by social distancing restrictions.
"It went really well and she has stuck with doing that," says Wells, adding that mental health and wellbeing are a core focus of the business. On the day The Grocer spoke to her, The Farm was holding a 30-person yoga class (in a polytunnel to protect them from the rain).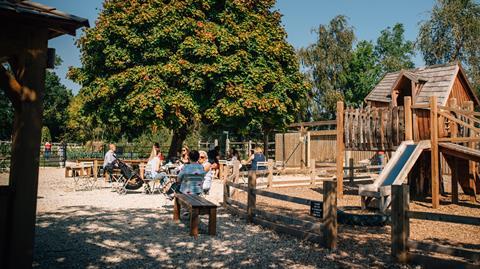 Other outdoor activities include guided walks and stage productions, with The Farm hosting a show each summer, even during the pandemic.
"It's a pop-up event," says Wells. "The producers come and put the show on and sell tickets, and just use The Farm as a site. It brings us new customers and we bring them new customers."
The business has also embraced soaring interest in houseplants among locked-down Brits, opening a dedicated indoor foliage room that has been a hit with shoppers.
Looking ahead, The Farm plans to increase the number of tables in its restaurant and focus further on wellbeing activity. An outdoor project for children with special educational needs, called Flourish, is also due to expand. The scheme is run as a concession by two former teachers.
"It's so rewarding seeing the children here," says Wells. "They have a beautiful space outside with a pond and a caravan, and they do activities like den building and fire making. It's almost like Bear Grylls for kids."
Many of The Farm's products and activities feature on the business's social media channels. Wells is a huge fan of Instagram, not only as a way of promoting The Farm, but also for sourcing new products.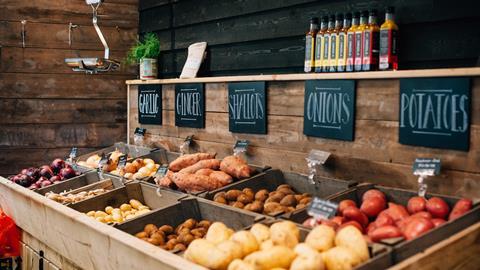 "The power of Instagram is unbelievable," she says. "I'm on it pretty much all day every day and it is great for finding new suppliers. If you use the right search engines and the right hashtags you will find them. Products just jump out at you."
And when it comes to promoting her own business through social media, Wells reckons being authentic is key. It's a strategy that has secured The Farm 20,000 Instagram followers in just two years.
"They love things like the chickens escaping or us having a milk explosion," she adds. "The rawer and more organic you can be, the more followers you get. One of the first videos I put on Instagram was the concrete being poured for the foundations and in the background you can hear me crying because I was so excited."
As a family business, The Farm is always open to trying something new, and staff are even encouraged to suggest new products to stock. "We're a very laid-back family," Wells says. "Trial and error is key to us. If it doesn't work out, you can say you gave it a go."

Are you a specialist retailer looking to source the best quality local and regional produce? Visit the Farm Shop & Deli Show 2022 to find trend-setting food and drink from hundreds of British suppliers, plus the latest technology and industry insight. Register your interest now.