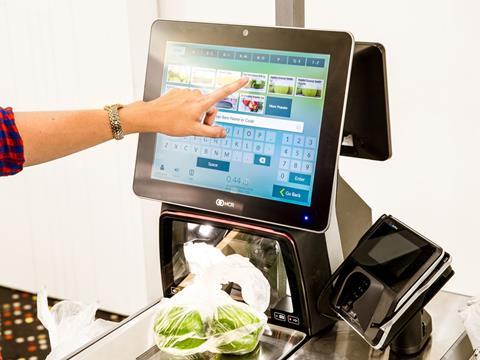 Loss of stock is more likely when customers use scan and go technology compared to self-checkouts, according to research.

The report, Self-checkout in retail: measuring the loss, from checkout manufacturer NCR and the community ECR shrinkage and on-shelf availability group, found the average increase in stock loss through scan and go was between 0.01% and 0.29% of sales value. This is in contrast to stores with self-checkout tills, which had an average of 0.01% sales value loss.

Scan and go technology was therefore up to 29% more likely to result in shrinkage compared with self-checkout tills.

However, self-service tills did not fare well in comparison to staffed checkouts. The grocery retailers polled with fixed self-service checkouts recorded stock loss between 33% and 147% higher than those using only staffed checkouts.

Stores with at least half of transactions carried out through self-service tills can also expect shrinkage levels to increase by at least 30%. For retailers with more than 7-10 self-scan machines, it could be as high as 60%.
Kalyna Stiles, global store transformation senior consulting director at NCR, attributes the greater loss of sales from scan and go versus fixed self-checkouts to inconsistency in how retailers manage the technology. "Guardianship for scan and go ranges from no checks to checking all transactions. Providing a consumer-friendly level of technological and operational guardianship is critical to minimising potential losses," she told The Grocer.

"This can be done through a controlled exit point, or an appropriate audit based on the trust level shoppers have achieved from past performance," she said. "The technology also needs to work in a sound way throughout stores to track consumer behaviour, such as sensors monitoring how they touch and move products."