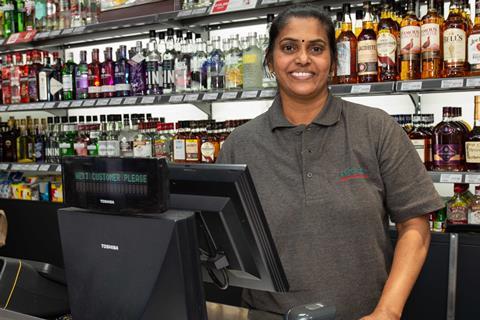 A Costcutter retailer has doubled her weekly sales after expanding her existing store in a £180,000 refit.
Emily Rosa Ranjini purchased the unit next door to create a new 2,000 sq ft convenience store in Stamford, Lincolnshire on 11 July.
The store has been developed using insights from Costcutter's Shopper First programme.
Ranjini also installed a Costa Coffee machine, as well as one-shot self-service ice cream and F'real milkshake machines.
She confirmed the store was now selling more than 400 F'real milkshakes a week.
Ranjini has also introduced a range of safety measures, including facilities for customers to sanitise their hands before and after shopping, a one-way system and clear signage and floor stickers to help shoppers keep a safe distance apart.
"We're absolutely thrilled with the new store, in fact the transformation couldn't have been more dramatic," said Ranjini.
"By working closely with the Costcutter team, who guided and supported us through every stage of the process from the extension to range selection, we are now able to provide local shoppers with everything they need for a 'full shop' right here in their local store.
"We've already had some very positive and encouraging feedback from shoppers who are delighted with the range and offering we've created."