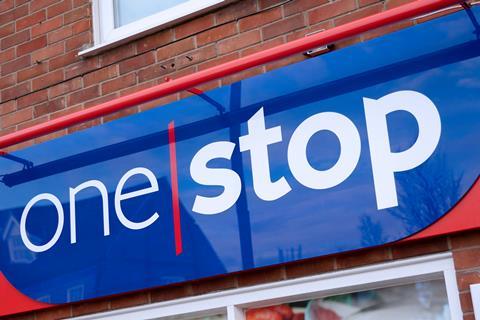 One Stop has cut multibuys and stripped counter areas of HFSS products across nine company-owned stores as it prepares for the upcoming law on promotions, it has revealed to The Grocer.
It forms part of a trial that initially kicked off last year. Five of the stores involved have solely removed multibuys, while a full enactment of the legislation has been applied to the remaining four stores.
The changes consisted of removing all HFSS products from the counter area and having no impulse-based snacks at the front of the store, by the counter or the front door, to comply with exclusion zones. It added a shopper wouldn't be able to find any multibuy offers on HFSS products.
The Tesco-owned retailer has also introduced HFSS-compliant aisle ends in two of the stores that have trialled "a number of different scenarios". These have included stocking just HFSS-compliant products or bigger packs of grocery essentials.
One Stop would not reveal what healthier products it has been using during the trials, but explained it had been working with suppliers to understand product reformulation.
It said the aim of the HFSS store testing was to understand how shoppers would react to the looming restrictions. It has so far found shoppers "welcome a healthier counter offer", but awareness of the upcoming legislation remains low.
It added that the selected stores had been chosen due to their different demographics in a bid to further enhance its learnings.
"The trials are ongoing and as we see a shift in behaviour, we will adapt what we do to ensure we are maximising the offer for customers," the retailer added.
It said these learnings will also be passed onto independent retailers across its franchise estate once the trials have completed.
One Stop will begin implementing the store changes during the summer in readiness for October when the law kicks in.