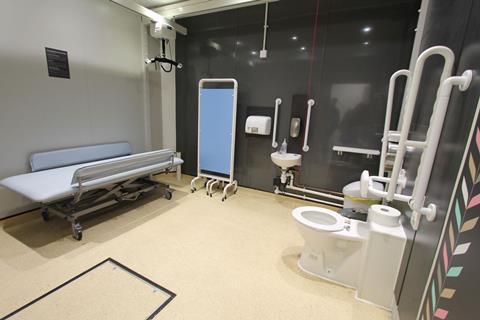 Charity Muscular Dystrophy UK is calling on retailers to commit to installing more "fully accessible" toilets for disabled customers.

The charity said six of the 10 big supermarket chains did not have a single fully accessible 'Changing Places' toilet. Such facilities were needed by a quarter of a million disabled people in the UK, for whom standard accessible toilets are not suitable, it added.

Research by Muscular Dystrophy UK into provision at supermarkets found that Waitrose, M&S, Aldi, Lidl, Iceland and Co-op did not have a single registered facility between them.

Tesco, which partnered with Muscular Dystrophy UK earlier this year to roll out facilities at stores where there was the greatest need, is leading the way with 48 registered facilities and more set to be installed later this year and in 2020.

Asda has registered seven, Sainsbury's three, and Morrisons one.

Clare Lucas, head of policy and campaigns at Muscular Dystrophy UK, said: "Everyone should have the option of enjoying a bit of Christmas shopping or popping to their local supermarket to buy those festive essentials. But because there aren't enough Changing Places, a quarter of a million people who need these toilets won't be able to."

Alessandra Bellini, Tesco chief customer officer, added: "It's clear how important Changing Places toilets are to our customers who need them, so we're pleased to have installed 48 new facilities already. We treat each store on a case-by-case basis and wherever possible we will try to accommodate them. We are pleased to announce that we will be creating dozens more in 2020."

Muscular Dystrophy UK co-chairs the Changing Places Consortium, which has been leading the campaign for fully accessible toilets for more than a decade.

A Changing Places toilet is a fully accessible toilet with additional equipment such as a height-adjustable changing bench, an overhead track or mobile hoist, a privacy screen and enough space for up to two carers.