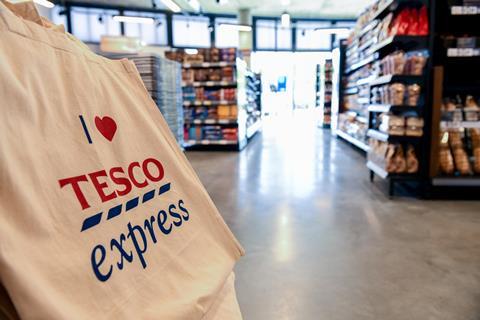 Tesco is set to trial a checkout-free, Amazon Go-style concept store within its Welwyn Garden City headquarters.

A small Express store, situated on Tesco's corporate campus in Hertfordshire, iwill be used as a "test site" for technology from Israeli startup Trigo, a spokesman said.

Working in a similar way to Amazon Go's technology, the Trigo system monitors and maps a store using overhead cameras and other sensors. Artificial intelligence is applied to the camera feed to track the movement of items and shoppers around the store.

In a typical rollout, the system identifies individual customers so they can simply pick up items, walk out of the shop and have their pre-registered card billed, Trigo said.

Having worked with Trigo for the past 18 months, Tesco last week announced it had made an equity investment in the startup. The value of the deal has not been disclosed.

"Our team-up with Trigo Vision is an exciting next step towards the true delivery and implementation of a frictionless shopping concept," said Tesco chief technology officer Guus Dekkers.

"We are thrilled at the progress made during the last weeks and months, which has allowed us to demonstrate this technology in our concept store at Tesco, and are confident our joint commitment will mutually enable an acceleration towards a productive usage of these innovative concepts."

A Tesco spokesman said there were no immediate plans for a wider rollout of the technology.

Trigo CEO Michael Gabay said the partnership was a "huge vote of confidence" in his company. Tesco's backing comes a month after the Tel Aviv-based startup raised $22m in a funding round. Last year Israel's biggest grocery chain Shufersal announced it would be rolling out Trigo's tech in 272 stores.

Amazon Go is expected to open at locations in the UK and earlier this year was reported to have secured retail space in central London. There are 16 Amazon Go stores - featuring what the company calls its 'Just Walk Out Shopping experience' - all of which are in the US, with more scheduled to open soon.