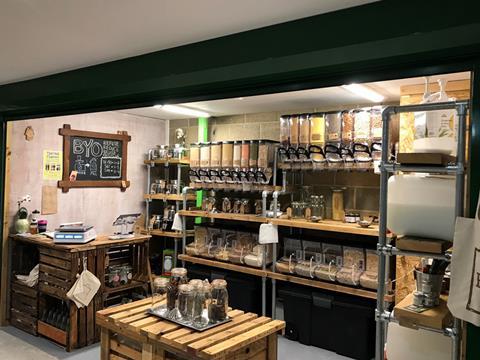 A zero-waste grocery store has opened in Tooting, South London, with a view to encouraging environmentally friendly and convenient shopping.

BYO, which stands for 'bring your own', is striving to help shoppers in the local area make "more conscious decisions". Customers bring their own packaging and containers to the store, weigh what they want to purchase, add items to the container, and pay.

The store, which opened this month, also has its own sustainable containers and bottles for customers to purchase if they haven't brought their own, as well as paper bags. Some customers have also donated used and clean glass jars and bottles for other shoppers to use.
BYO only stocks vegan and plant-based items, in line with its environmentally friendly mission, but store owner Tanya De Afonseca said she may consider stocking locally produced honey in the future.

"I hoped BYO would offer customers an alternative way to shop and to make small changes for the planet's sake. The response has been incredible and I look forward to the next few months as we raise the awareness and hopefully the shopping habits of the community," she said.

De Afonseca said she believed the store, and others like it, could have a ripple effect on the UK's major supermarkets and shoppers' habits. She said: "The more people shop this way, and the more the pressure increases, will mean zero-waste shopping could become a common way to shop. It breaks my heart how much rubbish is visible in a lot of places - there is a huge problem everywhere because of our single-use, convenience-led lifestyle."