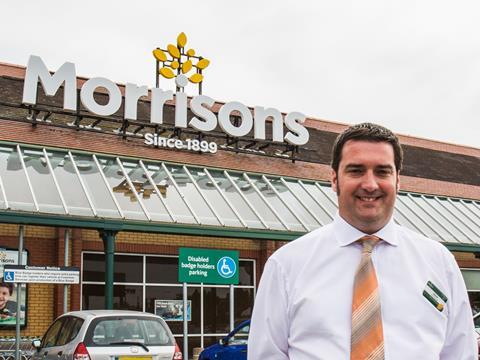 We shopped at your store on Friday evening. How did you fare over the rest of the weekend with the hot weather and the World Cup? It was brilliant, our store is right by the beach so good weather really does drive sales, We had great sales of sandwiches, soft drinks, ice cream and ice. Obviously the England-Sweden game helped as well on Saturday as people had barbecues. We had great offers on meat and the three for £21 on packs of beer worked very well too.

Was any of this affected by the CO2 shortage or any other availability issues? We have not really been affected by the CO2 shortage and I think that seems to be coming to an end now. There was very high demand over the weekend but I think we handled it really well.

Will staff - who want to - be able to watch the remaining England games? Yes, we don't think it is going to be a problem. We are being flexible with their shifts so they can swap them if they want, and we will be showing the match in the canteen.

Has your store started using paper bags for fruit & veg yet? Not yet, hopefully we will be getting them soon. Customers are starting to ask us about them. It's a great idea and looks like it will be very popular. We do let customers bring their own containers for products they get at the meat and fish counters. We are seeing more customers regularly doing this and it is growing as word of mouth spreads. Our wonky veg sales are doing very well too, helped by our new TV ad promoting it.

Your store received top marks for customer service - how do you maintain your standards? We have a great team here and we like to celebrate success with every colleague. It is a friendly, tight-knit community store and we aim to include customers in that. The feedback we get from customers is that they really appreciate a simple smile, a hello or a thank you - it is really the basics of shopkeeping.
Winner: Morrisons Dee Lane, West Kirby
Manager: Jason Nicholson
Opened: 2004
Size: 17,000 sq ft
Market share: 35%
Nearest rivals: Aldi - 0.4 miles, Sainsbury's - 1.6 miles, Iceland - 4 miles, Asda - 7.4 miles
Store data source: Analysis by CACI. Call the market planning group on 020 7602 6000