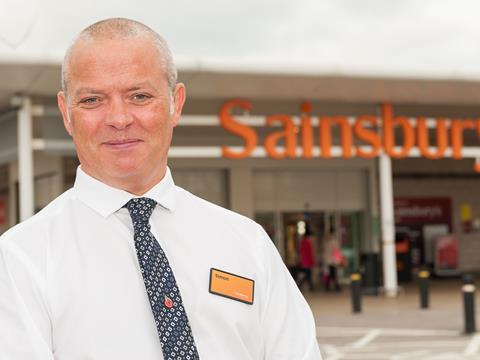 Winner: Sainsbury's Hessle
Deputy store manager: Simon Reeves
Opened: 1984
Size: 65,000 sq ft
Market share: 12.9%
Nearest rivals: Aldi - 0.6 miles Morrisons - 2.8 miles Waitrose - 4.3 miles
Store data source: Analysis by CACI. Call the market planning group on 020 7602 6000
Sainsbury's is a big supporter of the Royal British Legion's Poppy Appeal - how did this go in your store? It has been a great success this year. Through the poppy sellers at our store we have raised £12,000, which we are very proud of.

And now it's time for the big push towards Christmas? Yes, after the store closed at 10pm on Armistice Day we had all the Christmas decorations put up, which are great. I think we have a really strong offer this year. Customers can also do their Christmas food ordering online now and just come into store to collect it, which is going to be very popular.

Do you have any celebrations lined up for the team? We have booked out a nightclub in Hull for a night in December for all the colleagues from the store as well as the local Sainsbury's convenience stores. I used to work in one of the c-stores so it will be a great chance to catch up with old friends and colleagues. My wife also works for Sainsbury's so we are both looking forward to it.

The staff will have extra to celebrate after this win as well. They will and it is really down to the hard work and dedication of the team here. The store is a really great place to work, which is shown by our staff retention. There are about 320 staff here and 20 of our colleagues have been at the store for more than 20 years. We also have new colleagues coming on board and have hired about 30 temps to help during Christmas.

What do customers make of the new EDLP strategy at Sainsbury's? I think customers are pleased with what we have done. I think it comes down to trust and shoppers now really trust Sainsbury's when it comes to price and what we do. The latest area of the store to move to the EDLP model is the pizza counters where we no longer sell on multibuys. The feedback from shoppers has been really positive and as a shopper myself I certainly prefer it this way.