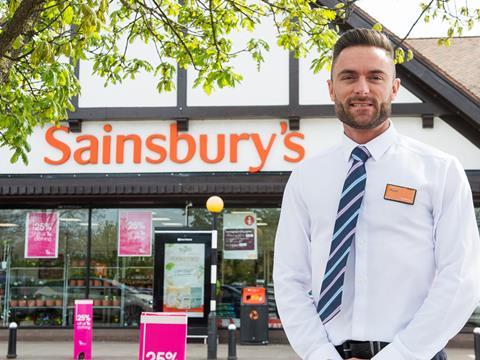 Congratulations on your win - in the same week as your wedding! Yes. I can't wait for the wedding. It's in South Africa. I left the store last night and got the call on the way out. You dream of that Grocer 33 win. I am really proud of the team.

Once again availability was key to your victory. How do you keep on top of it? Once the delivery has come into our system it understands where the gap is at the store and it is made a priority. We have some fantastic staff who worked in store for 20 years and it is second nature for them to prioritise the gaps.

It's Easter. How's business? Sales are very strong even though we have roadworks outside, with strong performance across the store.

How have you sought to maximise Easter sales? We have a full seasonal aisle for Easter, which is replenished by two staff throughout the day, including eggs, cupcakes, gifts and cards. We have a front of store display primarily offering Cadbury eggs.

Are you likely to get an Argos or Habitat in store? We have an Argos on the retail park already and that is working well for our strategy. The store is really busy and restricted on space. We have had a Starbucks here for the last four years and Lloyds Pharmacy and Timpson that work well for us.

Have you got same-day delivery/click & collect in store? How is it going? We have and I was very proud of the staff last week as we had 100% availability and timing. We have seen an income growth and it is a point of difference around this side of Shrewsbury and executing it is a brilliant part of our strategy.

How do you achieve such great service levels? We have 364 staff and everyone has had a one-to-one meeting on how we achieve high customer service levels. We have a scheme called Making Service Matter and we are proud of how we have got behind it.
Winner: Sainsbury's Meole Brace Retail Park, Shrewsbury
Store manager: Bryan Martingano
Size: 55,000 sq ft
Opened: 1992
Market share: 37.4%
Nearest rivals: Asda - 2.2 miles, Waitrose - 2.5 miles, Tesco - 2.5 miles, Co-op - 3.1 miles
Store data source: Analysis by CACI. Call the market planning group on 020 7602 6000