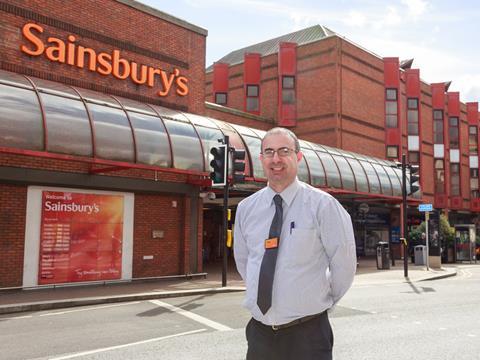 Winner: Sainsbury's Redhill
Store manager: Dave Curness
Size: 25,000 sq ft
Opened: 1985
Market share: 28.8%
Nearest rivals: Iceland - 433 ft, Morrisons - 1.9 miles, Waitrose - 6.3 miles, Asda - 7.5 miles
Store data source: Analysis by CACI. Call the market planning group on 020 7602 6000
Congratulations on your win - a good performance considering there is a lot of work going on at your store. Thanks. Yes, we are having a major refurbishment that will take the size of the store to 60,000 sq ft. We are getting a café, online shopping, clothing and a full general merchandise offer. The car park will also be three times the size it is now. The work has already started. We will move into a temporary store in July and the new store will be ready next March. We have been focused on making sure that our service is really strong, so that is what customers remember rather than the disruption.

How have you been able to maintain those standards given the upheaval? We have worked hard to make sure colleagues are engaged and our internal measuring scores have remained high. Sainsbury's has been really good, too. As we have lost a lot of our car parking at the moment, and these spaces are at a premium for shoppers, the company is paying for staff to use private off-street parking nearby.

How did you cope over Easter? With all that has been going on, we were anticipating not having as good an Easter as last year, but we have been at least on a par. We got our Easter egg forecasting just right, as we had people coming in from rival stores that had sold out early and in the end we were left with just 20 eggs. We sold a lot of hot cross buns and bacon after our 'twist' advert, and we also sold more turkeys than last year. I still think we can grow this next year. We are doing far better than anyone expected us to in general.

What's next for the store? We are very focused on the move to the temporary store in July. Even though it's only temporary, we really want to wow our shoppers with it. Other than that, we are looking forward to some better weather and sales of our summer seasonal range - it think it's the best summer range I've seen us do.