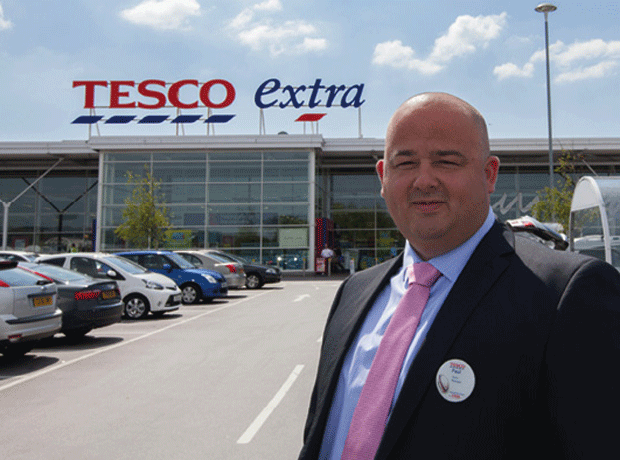 Winner: Swansea Llansamlet Extra
Manager: Paul Sherman
Opened: 2006 Size: 80,000 sq ft Market share: 21.7%
Nearest rivals: Asda - 0.7 miles; Morrisons - 1.5 miles; Sainsbury's - 3.1 miles
Store data source: Analysis by CACI. Call the market planning group on 020 7602 6000
How long have you worked at the store? I've been the manager for only 10 weeks but I was senior non-food manager when it opened and have been working in other roles with Tesco across the country. The team really deserve to win this. They are the front line troops.

Our mystery shopper was very complimentary about the friendliness of your staff. What advice do you give them? My better service manager came up with the phrase, "let your smile change the day, don't let the day change your smile".

How has online shopping changed the store since you last worked there? We have really expanded the area we deliver to. We service the Swansea valleys and go right out to Aberdare. We've also got click & collect in the store now and it's growing week-on-week.

What other changes have you noticed in the way people shop? We're getting more frequent visits to the store. People are shopping here on average three and a half times a week, whereas it used to be three. Maybe it's because we are convenient and have a big accessible car park.

The store is on an enterprise park. How is business around you? It seems to be doing well. We have had a lot of businesses move in including Iceland, Halfords and a pound store. There is also a huge call centre up the road. It stars in the BBC Call Centre reality series so it's become quite famous around here. I heard they've had over 2,000 applications for jobs

Can you give us some examples of your work with local businesses? We're working with a company called Music Wales, which makes a lot of our Welsh- themed products. They have come up with a book about two baby dragons who get to go the Millennium Stadium.

Would they be watching Wales thrash England by any chance? Yes. People around here love their rugby and it gives them a massive lift in spirit when the team is doing well.