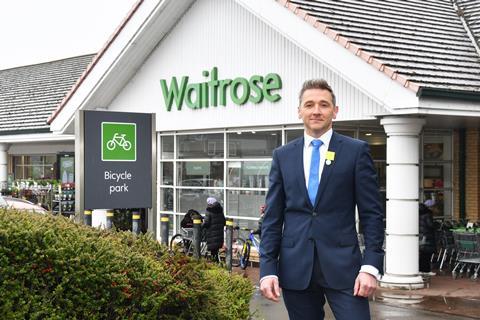 Winner: Waitrose Reading
Deputy manager: Richard Fanstone
Opened: 1995
Size: 30,000 sq ft
Market share: 13.8%
Nearest rivals: Tesco - 1.2 miles
Asda - 1.5 miles
Lidl - 1.5 miles
Sainsbury's - 2.5 miles
Store data source: Analysis by CACI. Call the market planning group on 020 7602 6000
How do you ensure partners maintain shop floor standards? We lead by example, so partners know what behavioural standards are expected of them. If a manager was to walk past some litter, then licence is given to partners to follow suit.

Our shopper found the store layout confusing. Is that something shoppers have flagged before? We have had a couple of changes in layout over the past six months, and the branch is quite large, but I've never had comments regarding the store's layout being out of sequence.

The branch got full marks for availability. How do you maintain that? We've put massive focus on both customer service and availability over the past few months. The branch now does continual follow-ups with any stock issues.

If you could change something about the store, what would it be? The location of our checkouts. We only have seven self-checkout counters, and could do with more.

What major changes has the store encountered and how did you deal with them? About three-quarters of our management team is new. We had a time when a few managerial partners left within four or five weeks of each other, but the store now has plenty of fresh ideas and energy.

How is the branch's online grocery delivery service doing? It's our biggest area of growth. We expect that to continue, as it is driven by more customers doing their grocery shopping online, our website being user-friendly and availability improvements.

Is the branch prepared for Easter? Yes, our temporary partners have joined us, shift rotas have been organised, service counters and seasonal aisles have had Easter lines added, and displays have been sorted.

What is the store's best feature? Our café is a great space and we have loads of customers who come in almost on a daily basis who partners are on first name terms with.