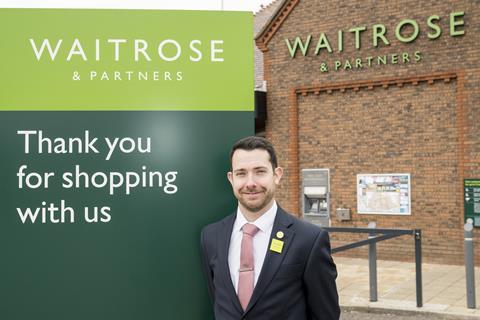 Winner: Waitrose Worthing
Branch manager: Richard Main
Opened: 2004
Size: 24,000 sq ft
Market share: 9.8%
Nearest rivals: Lidl - 0.1 miles, Iceland - 0.4 miles, Morrisons - 0.5 miles, Sainsbury's - 2.1 miles
Store data source: Analysis by CACI. Call the market planning group on 020 7602 6000
The Worthing branch got full marks for customer service. How are partners rewarded for success? Customers expect a lot from Waitrose when it comes to service, so partners who do a truly standout job are rewarded mainly through peer to peer ­recognition. This allows ­colleagues to nominate another partner who has done ­something great, and recognise their efforts through picking out their favourite bottle of wine, box of chocolates or bunch of flowers.

As the store has three rivals less than a mile away, how do you ensure yours stands out? Store standards and solid customer service are critical to attracting shoppers. Customers use their feet to do the talking when it comes to grocery ­shopping, so it's important we offer the choice, differentiation and quality of items they want. For example, we doubled the size of our free-from range last year.

How do you manage availability? Availability is hugely important but can be a challenge. I meet with partners to discuss any stock issues the branch is having, and walk around the shop floor at key times of the day in case I notice any gaps.

How long have you worked for Waitrose? It's been just over 11 years. I started my career when I was a teenager before moving into store management. I love the rapidly changing shop floor environment, and the Worthing branch has particularly strong relationships between partners and customers, which has been great to be around for the past year.

Has the shop made any changes in recent years? Yes, there's a new café. It was installed last autumn when the branch got the '& Partners' rebrand. It's a far more relaxing environment now, and allows customers to spend more quality time with whoever they are with. Shoppers also now specifically visit the store just to come into the café.