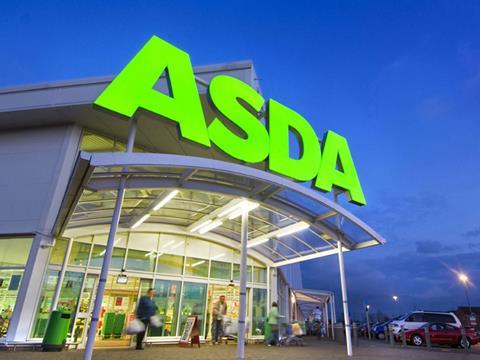 Asda is set to unleash a supermarket price war in the run-up to Christmas, according to a source at the retailer.

A war chest for investment in price cuts and major in-store improvements has been freed up following the decision by Asda president and CEO Andy Clarke to shelve or scale back non-core projects including its click & collect operations. Clarke has been under fire over declining sales and market share, despite profits increasing.

The retailer is to spend about £600,000 revamping the 93 stores earmarked by Clarke to be part of Project Renewal, The Grocer understands. And a source at the retailer also strongly hinted at a major onslaught on price in the months to come.

"We've got to get close to the limited-SKU discounters," he said. "In this market you can either go premium or you park your tanks on the discounters' lawns".
In this market you can either go premium or you park your tanks on the discounters' lawns
Clarke has named his new strategy after the successful turnaround led by Asda boss Archie Norman in 1992, in which the current CEO was a project leader.

"People look back to the glory days of Archie Norman," said the source, who also acknowledged similarities between Project Renewal and Tesco's ongoing rationalisation programme, Project Reset.

But he added: "The difference between us and Tesco is we're doing this on the back of a £1bn profit."

Asda has been rolling out revamped layouts in stores such as Coventry, Grantham and Hull. It is understood 93 stores will be given a major makeover while others will get a less costly refresh.

Bryan Roberts, an analyst at Kantar Retail, said Grantham and Colne had been marketing "hero" categories, with greater emphasis on areas such as health and wellness, food-to-go and bakery.

"They have also done a much better job of making the multi-channel offering compatible with the stores," he said, although he added it would be hard for Asda to compete on price with the likes of Aldi and Lidl.

"I think the price model of the discounters makes it very difficult and there is so little crossover in range," he said. "However, there are areas such as fresh produce where Asda may be able to step things up and take the fight to them."