Festive fizz - and a complete frozen Christmas lunch for eight people - have been among the star performers over the Christmas season, as our round-up of retailers' trading highlights reveals: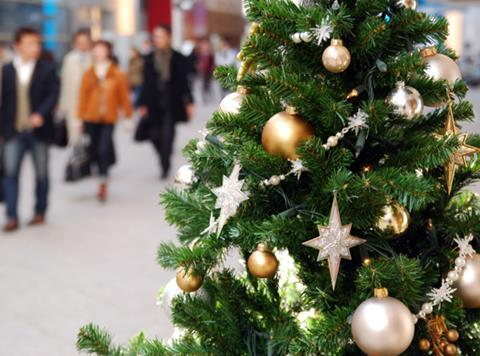 Waitrose
Rob Collins, retail director
"Figures for the Christmas trading period will be reported on 6 January but provisional divisional sales for the two weeks to 27 December, excluding fuel, were 6.5% higher than last year.
"During that period, champagne sales were up 14% compared to the previous year, while sparkling wine and whisky were up 20% and 22% respectively. Sales of table stationery, including napkins and tablecloths, increased 24% on the year, with baubles and decorations up 143%.
"Turkey sales continued to be strong, up 10.9%, while customers were starting to think about culinary treats for New Years Eve, with sales of frozen lobster up 51%. Cheese was another popular choice – Waitrose's Christmas cheese range was up by 38.8% for the Christmas week, with top-tier cheeses up 35.7%.
"Customers were clearly hoping for some excellent Christmas gifts from friends and family; sales of thank you cards were up by 35 per cent for the week before Christmas, compared to the previous year."
Lidl
Christmas 2014 had been Lidl UK's most successful ever, reported the retailer, with a year-on-year sales increase of more than 20%.
"We've experienced huge demand for our products over the festive season, with luxury items such as Mini Butter Stollen and Comte De Senneval champagne doing particularly well," said a spokesman. "Our champagne out-sold semi-skimmed milk (the usual best-seller) by a significant margin. Our fresh meat and poultry also did extremely well and we sold £2.4m of fresh turkeys."
The Co-operative Food
The Co-op said it sold 60% more own-label prosecco in Christmas week than the year before – the equivalent of 6,247 bottles an hour, 104 bottles a minute or two bottles a second.
And it expected to sell three bottles of prosecco a second in the run-up to New Year's Eve, said customer director Andrew Mann.
"As a leading convenience retailer we've seen a shift in consumer habits and prosecco has fast become the nation's favourite drink with which to mark an occasion or celebrate," he added. "Over the past few days it has even outsold milk."
Cook
Upmarket frozen food retailer Cook has reported an 8.2% year on year hike in like-for-like sales from its shops in the four weeks to December 28.
And total sales - including Cook concessions in other retailers and new store openings - were up more than 20% in the same period, it said. Online sales more than doubled, with the click-and-collect service it launched in September accounting for 6% of shop sales in December.
Among the top-selling festive lines were a Stress-Free Christmas Lunch For Eight, which offered a hand-prepared Christmas dinner for £100; its party food range including Mini Mac Cheese canapes and cocktail lollies; and dinner party food such as handmade Beef Wellington and Double Chocolate Bombe.
"Running a vertically-integrated business – in which we make, brand, distribute and sell all our own products – means we need everyone pulling together to make it work," said founder and MD Edward Perry. "For the past three years we've really focused on our internal culture and getting the most from our people and I believe this Christmas is a direct result of that work."