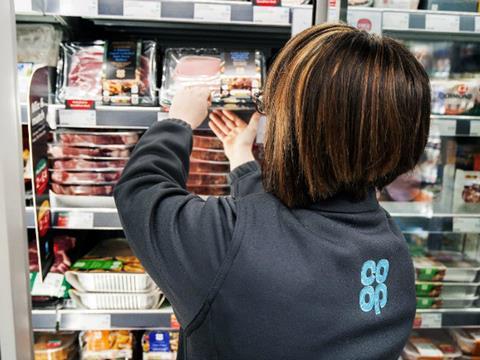 The Co-op has announced a major deal to boost its health credentials by becoming the sponsor of Parkrun, the UK's largest running movement.
The partnership will see the Co-op offer "healthy, affordable" recipe ideas to participants in the runs across the UK, with a focus on meals that are simple to prepare.
Co-op staff will attend Parkrun events to distribute healthy food products.
To launch the partnership, Co-op is hosting members of the British Para Athletics Team to celebrate their successes at the recent World Para Athletics Championships London 2017, inviting some of the medallists back to their n communities to attend runs.
Locations include Glasgow, Edinburgh, Newcastle, Cardiff and London.
The retailer said it had shared values and a commitment to supporting communities and hoped the sponsorship would "create a healthier and happier community through exercise, food and lifestyle."
"As a retailer focused on providing for the community you only have to see a parkrun to appreciate that this partnership is the perfect match. At Co-op we are proud to champion a different way of doing business and we understand the communities we operate in. As like-minded organisations working together we share the passion of supporting and building links within the community and encouraging the nation to adopt a healthier lifestyle," said Co-op marketing communications director Amanda Jennings.
"We want consumers to not only choose Co-op, but to assist them in building healthy, tasty meals using good quality fresh ingredients, and help to pull communities together."
Parkrun chief executive officer Nick Pearson said: "More than 600 communities across the UK are coming together every weekend to support each other, enjoy the fresh air and be physically active.
"We are committed to helping park runners and their communities become healthier and more and more we are conscious that healthy food choices are a critical part of health. We really want to help the parkrun community understand the impact healthy food choices have on health and wellbeing. Working with Co-op, we can ensure that we promote good value, locally available and fresh ingredients."