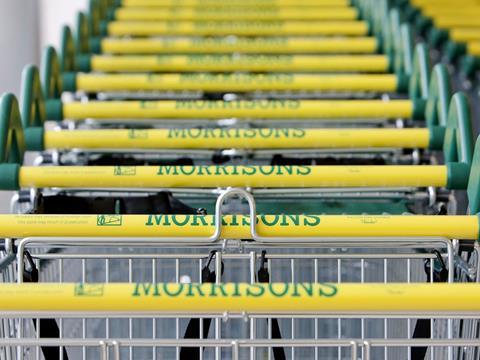 As part of its latest initiative to make shopping easier for its customers, Morrisons is removing over 150,000 trolley locks at its stores across the country.
The retailer said locks would be removed from most of its fleet over the next two weeks. The locks will be going from 279 stores but will be kept in city centre stores where there is a high chance they will be swiped and in stores where they are located on hills.
In a survey of its customers, Morrisons found that 43% of shoppers that use the trolleys said locks were inconvenient and 27% said they did not always have change for the lock.
"Our nation is getting busier. We have less free time than previous generations and customers have told us that they want a quicker shop," said chief executive Dalton Philips. "The removal of trolley locks is just one of the many improvements we are making to our stores – to make for a faster and easier shopping trip."
Morrisons said other measures to make life easier for shoppers included the redesign of over 277 stores, the refurbishment of in-store cafes, the building of new petrol stations, upgrades to baby change and toilet facilities, the extension of store opening hours and the updating of car park controls.
Earlier this year the retailer also purged its stores of dump bins and other promotional materials in a bid to de-clutter its aisles to help shoppers navigate its stores and make it easier for staff to replenish shelves.