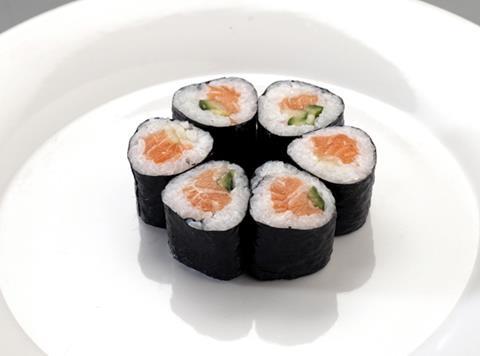 Sainsbury's is looking to capitalise on the growing sushi trend by partnering with European company Sushi Gourmet.

The supermarket will open a branded Sushi Gourmet concession in its store in Nine Elms, London later this month and did not rule out opening more bars further down the line.

Sainsbury's said it was the first UK retailer to partner with Sushi Gourmet - a Continental company that specialises in opening concessions in supermarkets and other large retailers. Its partners are primarily in France, where it works with big names including Casino and E.Leclerc, but it also has a presence in Germany, Spain, Portugal, Italy, Belgium and Luxembourg.

The company's site says all of its sushi is prepared by chefs in front of customers and promotes an emphasis on quality of ingredients, despite selling its products at "reduced" prices compared with the rest of the market.

Sainsbury's said it was "really pleased" to work with Sushi Gourmet. "We think their fresh handmade sushi and teppanyaki is a good fit with our fresh food offer and that customers of our Nine Elms store will really like their products," said a spokeswoman.

Sainsbury's already has two sushi bar concessions under the brand name Sushi Daily - another European sushi company - and plans to open more.

The new opening will put it on a par with Waitrose, which has had three in-store sushi bars since January. Waitrose plans to open 50 sushi bars at stores across the country. Morrisons also opened a fresh sushi bar at its store in Manchester city centre in February.

According to Mintel figures, 17% of Brits eat sushi at home, rising to one in five shoppers under 45.