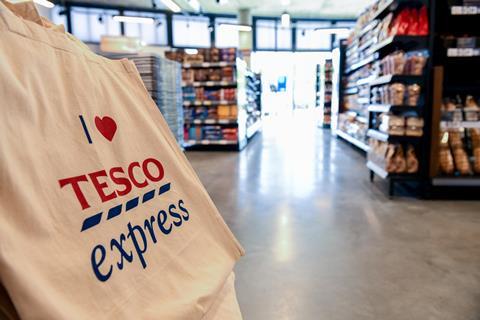 Tesco has told staff at nearly 2,000 Metro and Express Stores they will have to take on new tasks including cleaning shelves, fridges and toilets, after it slashed its contract cleaning budget as part of a cost-cutting trial.
The supermarket today confirmed a leak to The Guardian that from 24 August staff working in 1,920 smaller Tesco stores will become responsible for the cleaning work, which also includes cleaning break rooms.
More specialist tasks, such as external high sign/window cleaning and pressure washing, would continue to be provided by third-party suppliers, Tesco said.
Tesco added staff would receive training to ensure cleaning standards were "the highest they can be" and said store budgets would be increased to account for the additional time needed to complete the cleaning tasks.
It said the move was expected to lead to an increase in the hours dedicated to cleaning in stores.
"For our customers and colleagues alike, the cleanliness of our stores has never been more important," said a Tesco spokeswoman. "Currently we use third-party suppliers for cleaning. Following a successful trial, we have found that giving our stores more ownership and control over their cleaning results in better and more consistent standards. We will now roll this out to all our Express stores and Convenience Metro stores."
However, the move has angered some Tesco employers. One told The Guardian: "Like it or not there is still a stigma around being a cleaner. It's a big ask when you have been busting a gut on the checkout or filling shelves to have to do this as well."