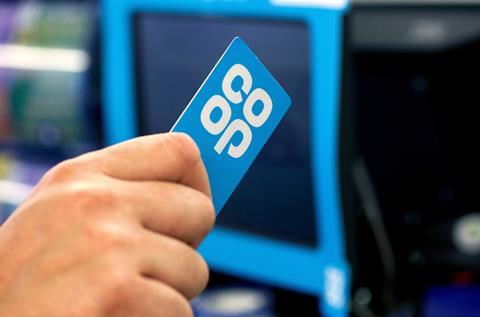 The Co-op's new membership proposition could save the nation's students £7.5m a year, the society estimates.

The retailer began handing over a 10% discount to NUS Extra cardholders three years ago and has now bolstered this further with 5% from all own brand sales for those students who sign up as Co-op members.

The students will also be contributing to the communities where they live when the Co-op gives a further 1% to good causes on every own brand product they buy.

Based on current student sales, the combined savings would be around £7.5m, if own-label accounted for half of the items they bought.

At the same time, it calculates from current sales to NUS Extra cardholder that when they join the Co-op as well their shopping will provide £300,000 for good causes.

"With many students living away from home for the first time, our partnership with NUS Extra aims to support young people trying to balance their budget," said Co-op customer director Jemima Bird.

"Eating the right food is not only affordable, but can also bring about a boost to health, wellbeing and even educational achievement."

Richard Brooks, vice-president of union development at the NUS, said the cashback would further help student budgets.

"As a community retailer, the Co-op's stores are conveniently placed and its new membership proposition not only provides a 5% personal reward, but gives 1% to good causes to make a difference in local communities - something that this generation of student cares deeply about. With food provenance a concern, its commitment to backing British farming should be applauded and at the same time, its investment in lowering prices has seen over 1,000 everyday essentials reduced."

Morrisons recently joined the Co-op in supporting students when it began a three-month trial with the student discount provider Unidays, giving students 10% off their grocery shopping. Morrisons is the first of the big four food retailers to support students in this way.