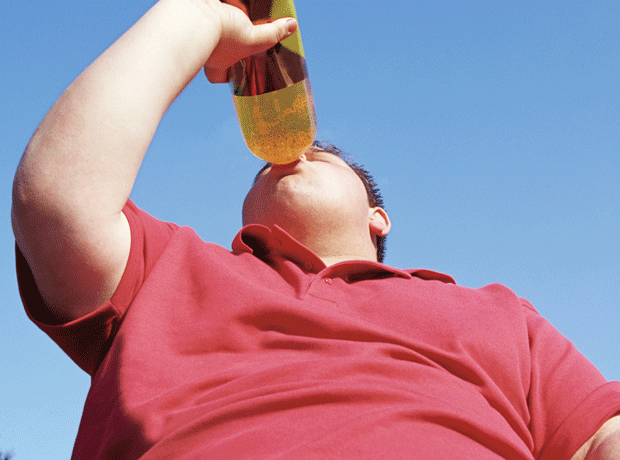 A sugar tax may be needed to tackle the obesity crisis, the chief medical officer for England said yesterday, in a move that has ramped up the debate over sugar in the diet.
Dame Sally Davies told MPs on Parliament's health select committee she believed "research will find sugar is addictive".
The CMO also called for "a big education" programme over how "calorie packed" some smoothies, fruit juices and carbonated drinks were, adding: "We may need to introduce a sugar tax.
"We have a generation of children who, because they're overweight and their lack of activity, may well not live as long as my generation," she said.
"They will be the first generation that live less, and that is of great concern."
Dame Sally said being overweight had been "normalised" in society.
"I worry that we have re-sized a women's dress size so that a size 14 now was a size 12 when I was student.
"We have to find a new way - not of ostracising people who are obese and making them feel bad about themselves - but somehow of helping them to understand this is pathological and will cause them harm."
But Terry Jones, director of communication at the Food and Drink Federation, said an additional tax on food would hit the poorest families hardest.
"Sugars, or any other nutrient for that matter, consumed as part of a varied and balanced diet are not a cause of obesity, to which there is no simple or single solution," he said. "That's why the food industry has been working on a range of initiatives with other players to tackle obesity and diet-related diseases through a number of interventions."
Dame Sally is not the first high-profile figure to moot the possibility of a sugar tax this year: in January, Dr Susan Jebb, chair of the food network of the government's Responsibility Deal, said such a move could benefit producers of healthier, reformulated products.
Sugar has been in the spotlight since the launch of the Action on Sugar campaign, backed by Consensus Action on Salt and Health (CASH), in January. The campaign said it was targeting the "huge and unnecessary amounts of sugar that are currently being added to our food and soft drinks".
In February, a World Health Organisation report suggested advertising bans and additional taxes should be applied to "sugar-sweetened beverages".