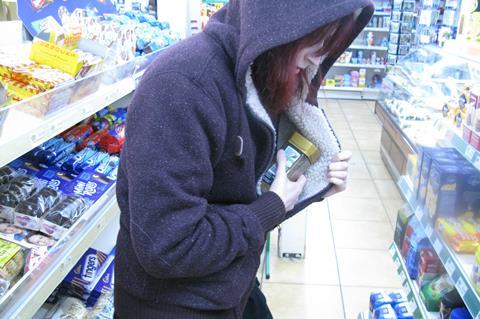 Retail leaders including the chiefs of the UK's biggest supermarkets have written to the home secretary demanding a tougher approach to tackling surging crime rates.
The CEOs of Tesco, Sainsbury's, Morrisons and Aldi, along with Asda co-owner Mohsin Issa, are among 88 retail leaders demanding the creation of a standalone offence of assaulting or abusing shopworkers, triggering tougher sentences.
Their letter, sent to Suella Braverman on Friday (29 September), also demands greater prioritisation of retail crime by police forces across the UK.
The police's own data shows they failed to respond to respond to 73% of serious crimes reported by one major retailer, according to the letter, while 43% of BRC members rate the police response as poor or very poor.
A new standalone offence would "vastly improve" police visibility of the nature and scale of the problem, so they can "allocate appropriate resources and improve their response", it argues.
It would also "send an important signal that our colleagues will receive better protection in law and act as a deterrent to would-be offenders".
The letter, co-ordinated by the BRC, demands government follow Scotland's example by creating a new statutory offence of assaulting, threatening, or abusing a retail worker, allowing such incidents to be treated as aggravated. "This action should be taken without delay," it says.
It cites latest BRC crime survey data, covering 2021 to 2022, reporting more than 850 incidents of violence and abuse against retail workers a day. "A more recent survey found theft had risen by a further 27% across 10 of the UK's largest cities over the last year," it adds.
"Recent high-profile interventions by some retail CEOs show these trends are getting worse. At the same time, retailers lost £953m to shoplifting and invested £715m on crime prevention measures."
BRC CEO Helen Dickinson said: "It is vital that action is taken before the scourge of retail crime gets any worse. We are seeing organised gangs threatening staff with weapons and emptying stores. We are seeing violence against colleagues who are doing their job and asking for age-verification. We are seeing a torrent of abuse aimed at hardworking shop staff. It's simply unacceptable – no one should have to go to work fearing for their safety.
"It's time the government put their words into action. We need to see a standalone offence for assaulting or abusing a retail worker – as exists in Scotland. We need government to stand with the millions of retail workers who kept us safe and fed during the pandemic – and support them, as those workers supported us."