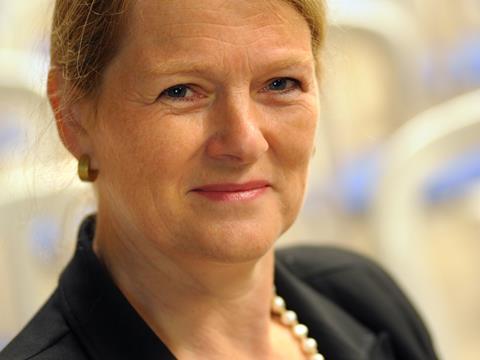 1. Retailer behaviour has improved but code breaches are still rife

As well as a fall in the level of incidents reported (70% of suppliers reporting GCA-related issues in the past 12 months compared with 79% a year ago), there's a shift in the reputations of individual retailers, not least Tesco. With her investigation into the retailer due to report in September, Tacon praises the "good progress" made by Dave Lewis & co, with 55% of suppliers saying it mostly complied with the code compared with 47% a year ago.

All retailers except Waitrose saw some improvement from a year ago. Yet reports of retailer behaviour in breach of the code continue, albeit little of it finding its way to the Adjudicator.

"All of this good work has come at a significant cost to the business," says an email received by one supplier from a supermarket earlier this month. "We need your support to continue and build on this performance but not to the detriment of xxxx profitability. To this end, xxxx's expectation of xxxx is to support xxxx with a lump sum payment of xxxx payable by 17 July 2015." And The Grocer has heard of another retailer that asked a supplier to pay waste costs in excess of £100,000 even though there is no agreement to do so and sources report several instances of suppliers threatened with being "delisted" for refusing to pay a 'lump sum'.

2. A two-tier league table has developed among supermarkets

Even post-scandal, Tesco is bottom of the list in suppliers' assessment of compliance with the code but both Morrisons and Iceland are believed by around a third of direct suppliers to either "never" or "rarely" follow the code, Iceland seeing the least improvement. "There has always been a two-tier table, if you ask the suppliers," says Ged Futter, a former Asda buying chief turned negotiation trainer. "They will tell you that Aldi, Waitrose, M&S and Sainsbury's have always been the best to deal with, Iceland, Morrisons, Tesco & The Co-op have been the most difficult. This is the same today. The only question is, will the suppliers start to recognise and appreciate the change that is happening at Tesco."

3. The shift from front to back margin is causing suppliers a new world of pain

Tacon is considering launching a new probe into possible breaches committed by supermarkets reneging on agreed promotional activities, with British Brands Group director John Noble calling it the "number one issue" facing suppliers.

Retailers, especially Tesco and Sainsbury's, have moved towards negotiations on "front margin" rather than "back margin".

Although welcomed as bringing greater transparency, the shift has seen payments for promotions shifted into front margin, with suppliers facing potentially massive lump sum payments with no guarantee the activity will take place. "This in effect means the retailers get the money regardless of whether they do the activity," says Futter, "although it also means though that if sales/volumes go backwards, it costs the supplier less."

4. The Adjudicator's role won't be expanded anytime soon

Despite a sunset clause in the regulation that could see the Adjudicator's office disbanded come March 2016 (if ministers don't judge it successful), more talk centres on whether the role should be extended, a vote of confidence in the job Tacon has done despite the code's limitations. In January David Cameron said he would act on the call by MPs to extend the remit to include areas such as dairy farmers and other small-scale producers, and Tacon says she hopes one day for an EU-wide code, such is the admiration from abroad.

But the CMA has announced it would have to launch a fresh inquiry into alleged behaviour by suppliers - seen by most experts as unlikely given the current anti-red tape feeling in the corridors of power - or else the government would have to bring forward primary regulation. "I think the prospect of primary regulation under a Conservative government is even more unlikely," says one source. Tacon, herself a three-day-a-week appointment with just six staff, has made it clear she does not currently have the capacity to take on an extended role, having had 55 meetings with suppliers and 43 with retailers in the past year alone

5. The Adjudicator likes the code being vague

Tacon admitted this week that many people would be "horrified" if they heard the reports she had concerning retailer behaviour. But she says the vagueness of the code, despite creating huge grey areas over what is a breach, has helped her have greater flexibility in how she operates. "I actually think that the ambiguity has in many ways been an advantage," she says.

David Sables, CEO of Sentinel Management Consultants, disagrees. "And I'm horrified by the Adjudicator's statement that she doesn't want to wash the industry's dirty linen in public. It is exactly the media scrutiny over Tesco that has achieved the progress, not the code. The code is hopeless."

6. Supermarkets are continuing to delay payments and use other tactics

There have been significant falls in supplier experience of certain behaviours, including variation of supply agreements (40% to 31%), payments as condition of being supplier (25% to 20%) and payment for wastage (17% to 11%), but several other behaviours have remained virtually unchecked.

Delay in payments was reported by more than a third of suppliers (34%), compared with 35% last year, and those reporting retailers not meeting their duties in delisting behaviour remained at 22%, as did the 19% experiencing variation of supply chain procedures.

7. The discounters are leading by example on supplier agreements

Aldi and Lidl are far more likely to have written supply agreements with their suppliers than the traditional supermarkets. Aldi leads the way at 66%, with Lidl on 61%, but the figure is less than half for seven of the top 10. Iceland is once again bottom with just a third of suppliers. The problem is particularly bad for the smallest suppliers. For example, 45% of big suppliers say they have an agreement with Morrisons, but just 18% of "micro suppliers".

"The only retailer I know that has a supply agreement that is crystal clear, unambiguous and not weighted in the retailer's favour is Aldi," claims Futter. "Aldi is setting the standards for others to follow, not just in terms of price but also in their relationships with the supply base. Who else is sending out a GSCOP newsletter to their suppliers?

"We have forged strong long-term relationships with our suppliers and this has been an important factor in our continued growth in the UK," claims Tony Baines, Aldi's joint managing director - corporate buying.

"We set out clear commercial agreements with all of our suppliers and provide certainty around terms of business. This gives suppliers the security to plan ahead and work with us on product quality and innovation without other distractions. We're very pleased to receive such positive feedback from the GCA supplier survey and will continue to operate to the high standards set out by the Groceries Code as Aldi continues to grow its UK business."

8. Suppliers still live in a climate of fear

Nearly half (47%) of direct suppliers said they would now consider raising issues with the GCA, up from 38% in 2014, with smaller increases among indirect suppliers and trade associations. There is also a fall in the proportion who think the GCA lacks teeth, with 36% fearing it wouldn't do anything if they came forward, compared with almost half in 2014. Yet the survey shows a continuing climate of fear with a fifth of suppliers saying they would not raise an issue, of whom 68% blame the threat of retribution, virtually unchanged from the 69% last year.

"It's striking how although the retailers and the GCA have plainly increased awareness of the GSCOP code, the fear of retribution statistic has not shifted," says David Lowe, a partner at law firm Wragge Lawrence Graham and Co. Lowe points to the "huge silent majority" of 7,000-plus suppliers who did not participate in the survey. "What supermarket behaviours are they experiencing?"

9. Supermarkets have been cleared of profiteering over customer complaints

Tacon has effectively cleared supermarkets of fleecing suppliers, despite them charging up to £45 a pop to handle customer complaints. The issue has been "closed down" as one of her priorities, with the Adjudicator claiming the supermarkets produced proof that complaints were costing them more to handle than the pain they passed on. Tacon claims the issue is now attracting a couple, rather than 120 complaints a week and has agreed a new best practice guide with retailers, in a bid to ensure more transparency. "The level of charges has been coming down. There have been definite improvements in the past few months," says Noble.

But Futter claims the move is a mistake. "Although I agree that this is not seen as a profit centre by retailers, it is in effect protecting their profits as they do not bear the costs of the refund.

"Take the Sainsbury's promise on pack - 'We are happy to replace this product if you are not satisfied.' When products are returned in store the colleague will simply press a button on the till and the refund will be given. How many times do they complete a full complaint form and if it is purely down to the fact the customer 'did not like it', is that the supplier's fault?"

10. Suppliers are woefully trained

The survey reveals that nearly 70% of suppliers have received no training in GSCOP. The lack of training is particularly apparent among small suppliers: less than one in 10 (9%) micro suppliers and less than a quarter of respondents from small suppliers (24%) had received any training on the code and less than a third of medium-sized suppliers (32%), but even among larger suppliers the number of respondents who had training in GSCOP was only 39%.

Against this backdrop, little wonder nearly 30% of direct suppliers admit their knowledge of the code is poor, or that, in many cases, they were not even aware of the code at all.

"Suppliers are missing a trick," says Lowe. "In other sectors they are much cannier."

"GSCOP is a tool that's not even at the bottom of the bag or left at home, they have just discarded it as something that the legal team should know about," adds Futter.