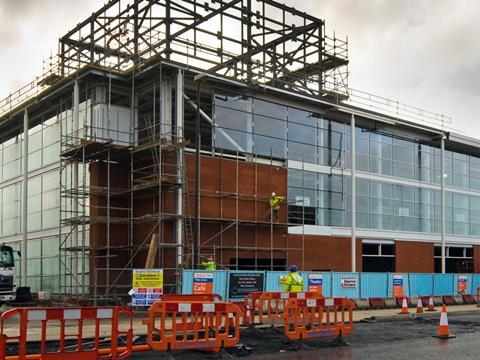 Tesco's decision to pull the plug on 49 of its proposed new stores looks set to hand discounters Aldi and Lidl an even greater foothold, according to exclusive research for The Grocer.

Figures from CACI, covering 10 of the areas where Tesco has scrapped plans to open superstores, found that in three of the towns - Stocksbridge, Grimsby and Fort William - Lidl is the biggest, or joint biggest, player in terms of stores within a five-mile radius. Fellow discounter Aldi claims joint top spot in two areas - Ely and Grimsby.

"Aldi and Lidl come through very strongly in this research as having a big presence in these areas and no doubt will be celebrating the decision of Tesco to pull out," said CACI senior consultant Matt Soffair.

In terms of the big four, Sainsbury's is the biggest winner when it comes to competition that it no longer will have to face from a new Tesco. It is left with a clear lead in two of the areas being deserted by Tesco - Bexleyheath, where it has no fewer than six stores, and Basingstoke in Hampshire, where it has two.

Asda fares less well from the Tesco pullout, according to CACI, though it is left as the dominant player in Dartford, which has five Asda stores in a five-mile radius.

It comes as the latest figures from Kantar Worldpanel show that, despite a slight dip in its market share, Sainsbury's has moved back to the number two position in the grocery sector over Christmas, ahead of Asda.

Despite a recent report from Goldman Sachs suggesting the UK has become over-saturated with supermarkets, the CACI research shows Tesco's withdrawal is not just in towns swamped with supermarkets.

While Bridgwater in Somerset has a whopping four stores within just 1km of the scrapped Tesco site, and Ely in Cambridgeshire has three, Walton-on-the-Naze and Chatteris are left with no stores over 3,000 sq ft within five miles of the dropped Tesco projects.

Notwithstanding the cancelled projects, Tesco will still have at least one store within a 15-minute drive time of seven out of the 10 rejected sites, with three in the case of both Bexley and Basingstoke.

In towns affected, the reaction has ranged from anger to jubilation.

The site in Bexley had been left "looking like a bomb site" according to local MP David Evennett, while in Dartford Tesco's dropped plans prompted council leader Jeremy Kite to say it should "get out" of the town completely.

However, in Ashtead, Surrey, there were reports of widespread celebrations among residents who have been campaigning for years against Tesco's store-building plans.