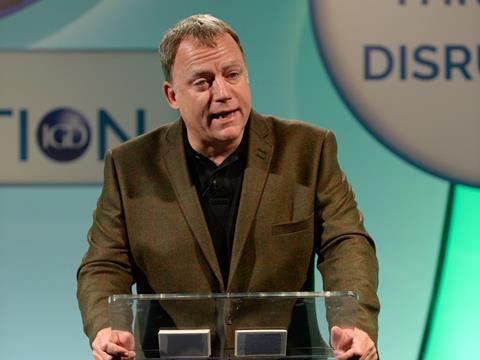 Supermarkets aren't dead, but they need to refocus on the customer to revive the industry.
That was the extraordinary message from incoming Morrisons chairman and former Tesco finance boss Andrew Higginson in a hard-hitting speech at the IGD Convention, held in London on Tuesday (7 October).
Revealing his candid views on everything from the big four's relationship with suppliers to respecting store staff, Higginson told the supermarkets that dialogue with shoppers had "not been honest" and said it would "take a while to rebuild that trust."
"Supermarkets have not focused on the customer or the discounter. They have focused on each other," he said.
"The market dialogue is how they are all cheaper than each other. But the big four are talking to each other, not the customer. Customers know they are not cheap so they have voted with their feet. If they don't shop there, they send a clear message."
The supermarkets had created problems for themselves by "pretending to be cheap", he warned.
He gave an example of a recent visit to his local Tesco Express store where he spotted a bottle of wine on promotion at £6 – down from £12.
"That was never a £12 bottle of wine. That was £6 every day," Higginson said. "To kid me like that is a bit of an insult. There has been too much of that. They've been chasing margins to hit the wrong financial targets."
"The big four have focused on the wrong thing," he added. "It's not a marketing challenge, it's a behavioural challenge. You did need information about your rival companies, but above all you need to be yourself."
Praising Poundland, where he was chairman until July this year, Higginson said: "Poundland has sales of £1bn, which is 1/43rd of Tesco. It is cheap because it set out to be cheap. Safeway used to go on about how difficult it was to compete, but Morrisons was less than half its size and competed perfectly well.
"Any one of the big four can be what the management team chooses it to be. They need to be themselves and set out their own stall. Hopefully that will be the revival of the industry."
He added: "These are extraordinary times. The industry has gone in the wrong direction but by refocusing on their customers, it has the chance to recover. In an industry that teaches you the difference between simple and easy, getting it done will be the key. Boards need less hubris and need to focus on how to serve customers well."
His comments were echoed by IGD chief executive Joanne Denney-Finch, who called on food and grocery companies to push shopper satisfaction deeper into the heart of the boardroom.
"Our research shows evidence of a shopper backlash against complexity, which needs a deeper emphasis within the boardroom," she said. "People tell us they are faced with a promotional blizzard when buying groceries, so clearing the fog over pricing is a priority. Promotions will always have their place in retailing but they should be used decisively and be guided by shoppers."