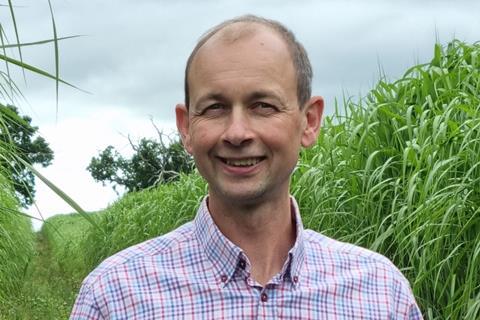 Supermarkets' calls to scale back the launch of the deposit return scheme (DRS) would harm the UK's net zero ambitions, the boss of a UK-based water firm has claimed.
Matthew Orme, director of Wenlock Spring, said proceeding with DRS was vital to ensure the UK met its environmental targets.
He added many drinks manufacturers had already made promises they could only fulfil if a UK-wide scheme was implemented.
"If drink manufacturers and retailers are to reach net zero, they will need to reduce the carbon footprint of their packaging – this can only be achieved through the introduction of a DRS," Orme said.
"Furthermore, many have made similar commitments and signed external pledges that are all conditional on DRS being implemented across the country. This is therefore a policy which should carry universal support."
Orme's comments come after retail leaders called on ministers to return to square one and abandon a full-scale rollout of DRS in favour of more limited pilots. The calls were made amid claims DRS could cost as much as £1.8bn to run.
Defra has rejected the proposals, stating it intends to instead rely on evidence from other countries where DRS already operates.
Norway, Demark and soon the Republic of Ireland are among around 50 countries with DRS schemes.
Orme said it remained vital DRS was implemented in full, citing the need to boost household recycling rates – currently languishing at 44% – in order to achieve the UK's 2050 net zero target.
"We know the public want to play their part and only a DRS can provide the high-quality recycling needed to help the UK move towards a circular economy," he added.
As part of efforts to reduce the footprint of its packaging, Shropshire-based Wenlock Spring has recently launched a new returnable service for its 750ml glass bottles.
The scheme means Wenlock Spring's still and sparkling glass bottles can be collected from customer's doorsteps, sorted and sterilised before being returned to its bottling plant for refilling.
"People seem to understand why we are doing it. They realise it makes more sense to reuse the bottles as many times as possible alongside traditional recycling," Orme said.