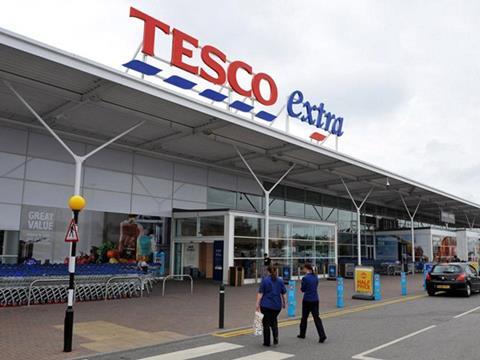 The Serious Fraud Office has announced it is charging three former Tesco executives – Carl Rogberg, Chris Bush and John Scouler – in connection with its investigation into the Tesco accounting scandal.
They would be charged with one count of Fraud by Abuse of Position, contrary to section 1 and 4 of the Fraud Act 2006 and one count of False Accounting contrary to s17 Theft Act 1968, the SFO said.
The charges related to alleged activity taking place between February 2014 and September 2014.
All three are set to appear at Westminster Magistrates' Court on 22 September.
Chris Bush was previously Tesco's UK MD, while John Scouler was food commercial director and Carl Rogberg was UK finance director. All three stepped aside from the company in the wake of the accounting scandal that hit Tesco in 2014 after a £263m black hole was discovered in its finances.
The SFO opened an investigation into the scandal in October 2014. It said its investigation into the company continued.
Tesco said: "We note the decision of the SFO to bring a prosecution against former colleagues in relation to historic issues and acknowledge the investigation into the company is ongoing. Tesco continues to cooperate with the SFO's investigation. The last two years have seen an extensive programme of change at Tesco, but given this is an ongoing legal matter, we are unable to provide any further comment at this time."
Talk Talk sabbatical for Scouler
Scouler joined telecoms company Talk Talk as commercial director in 2015. The company said today it was aware of the SFO investigation but could not comment as it was unrelated to Talk Talk. However, it is understood it has placed Scouler on sabbatical.