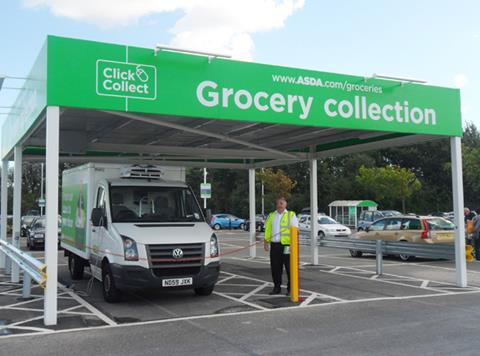 Concerns over the high delivery costs of standard online shopping will help more than double the number of click & collect users over the next three years, according to new research by Planet Retail.

Currently, 35% of UK shoppers use click & collect but that will rise to 76% by 2017, said Planet Retail, warning that retailers that failed to provide a versatile offer would get left behind.

"Despite the UK being a hotbed for click & collect, only two-thirds of the top 50 retailers currently offer the service," said global research director Natalie Berg. "Retailers need to think beyond traditional collection points as customers want to take control of their online shop. The trick is not to delay as fulfilment is poised to be the next big battleground in retail."

Only 14% of UK retailers currently offer more than one collection option; with lockers and third-party stores only used by 4% and 12% of online shoppers.

This had to change, said Berg. "Train stations, schools and even shoppers' own cars could be the collection points of the future. Retailers must be prepared to forge relationships with some unconventional partners in pursuit of better serving the customer."

Asda is set to open 1,000 click & collect locations over the next five years and has already opened sites at six Tube station car parks in London. It is also trialling the service at the Green Park business site in Reading and a park & ride in Nottingham and The Grocer understands it is in discussions with the University of Leeds about a trial on campus.

Its Tube rollout was swiftly followed in January by Waitrose and Tesco, which both now offer click & collect at six Tube stations. Iceland will make its click & collect debut with a trial this summer, while The Co-op Group finished a one-store grocery click & collect trial this month.