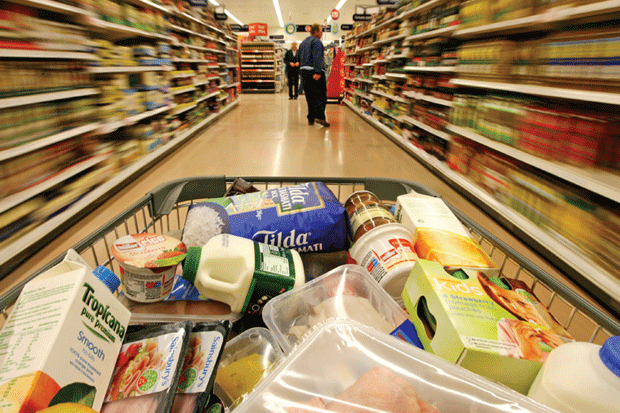 The government is planning to scrap Sunday trading restrictions as part of an emergency response to the coronavirus outbreak, The Grocer can reveal.
It is understood that the Department for Business, Energy and Industrial Strategy (BEIS) is considering the measure to allow supermarkets to cope with a huge spike in demand.
The Grocer has learnt that government officials believe there will be a "double-digit" increase in demand for food following Boris Johnnson's announcement yesterday of the UK's move from the 'contain phase' to a new 'delay phase' in fighting the outbreak. Up to 10% of the population has been predicted to be self-isolating by the peak of the virus, expected to be in 10 to 14 weeks' time.
The plans to extend Sunday hours come after supermarkets suggested the move as one way to help optimise food supply. It would mean the relaxing of Sunday trading rules, which currently restrict stores over 3,000 sq ft in England and Wales to a maximum of six consecutive hours between 10am and 6pm.
It follows an agreement by ministers to temporarily axe delivery curfews and extend driver hours.
A team from BEIS is also looking at how it can be flexible with competition laws to help retailers manage the crisis.
The Welsh government is due to announce the lifting of parking restrictions in town centres to help deliveries keep up with demand, The Grocer has learnt.
Other emergency measures being discussed today include "prioritisation" of access to diesel for the food industry.
Talks are also expected to include the option of using the army to deliver food to supermarkets in the event of workforce shortages hitting the supply of drivers.