Supermarkets have been forced to step up safety measures during the latest lockdown amid fears grocery shopping could be fuelling Covid-19 infection rates. So what are their latest moves to keep shoppers and staff as safe as possible?
Tesco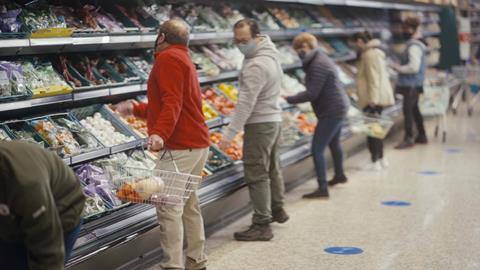 Tesco has introduced a 'one in, one out' system to ensure social distancing and installed traffic-light technology at more than 1,300 store entrances to help manage the queues.
The supermarket says it "won't let anyone into our stores who isn't wearing a face covering, unless they're exempt in line with government guidance".
It is also urging people to shop alone unless they are a carer or with children.
Tesco has cleaning stations in its stores so shoppers can sanitise their trolleys, with plenty of hand sanitiser placed around stores for customers to use while they shop.
It continues to have dedicated hours for vulnerable customers, and is giving priority access to NHS, emergency service and care workers with a valid ID at any time of the day.
Sainsbury's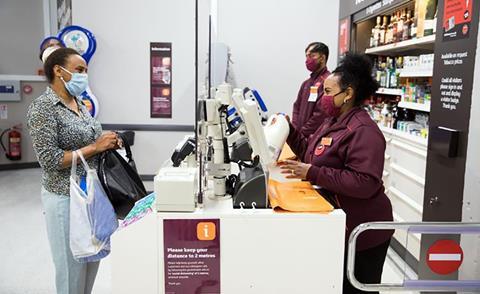 Sainsbury's is also asking shoppers to wear a mask or visor unless they have a medical exemption and to shop alone.
To help staff enforce the rules, it has positioned security guards at the front of store to challenge any customers who are not wearing masks or shopping in groups.
The supermarket has also "significantly reduced" the number of customers allowed in stores at any one time by up to 35% to help maintain social distancing. Socially distanced queues are in place outside stores, with greeters in place during busy times.
Sainsbury's is also now offering elderly and vulnerable customers priority access to its stores at any time of the day, alongside NHS and care workers with an NHS ID.
It has launched a Volunteer Shopping Card to enable people to shop for others easily in store.
Asda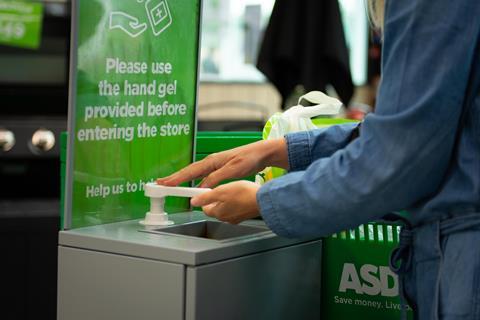 Asda has also said it will ban shoppers without masks from entering stores unless they have a medical exemption. It has created 1,000 new Asda Safety Marshals who are stationed at the front of every store and in the aisles of larger stores to help enforce social distancing and the rule on face coverings.
Marshals at the store entrances will provide sanitised baskets and trolleys to customers as they enter stores. The supermarket is applying the same coating technology (Biomaster X shield) used at the NHS Nightingale Excel hospital to its basket and trolley handles to limit the spread of bacteria.
Asda says it has also recently added hand sanitisation stations in the busiest sections of all stores in addition to the multiple cleaning points already found throughout stores.
Morrisons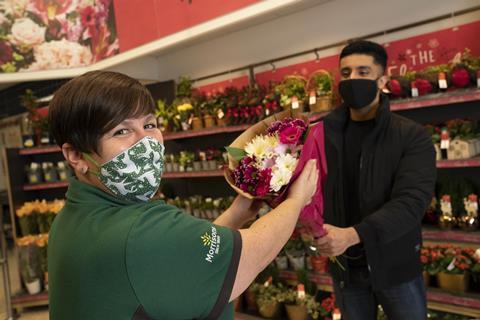 Morrisons was the first of the mults to announce it would refuse entry to shoppers not wearing face coverings unless they had a valid medical exemption.
Morrisons has also introduced an NHS hour at all of its stores at the beginning of each day, Monday to Saturday, from 6am. On Sundays, it opens at 9am for NHS workers and 9.30am for all other customers.
It has recruited workers from Marie Curie and CLIC Sargent charity shops to help elderly and vulnerable shoppers in stores, and take items to food banks and other charities in need of supplies.
Aldi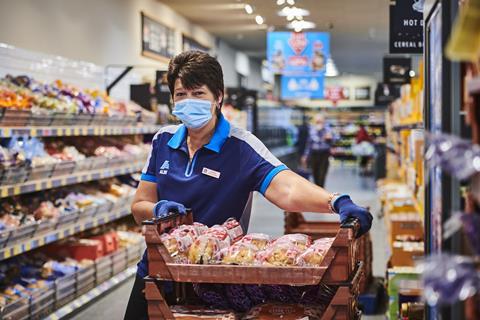 Aldi is also now enforcing the face covering rule, with customers who aren't wearing a mask refused entry to stores unless they have a valid medical exemption.
The discounter has installed a traffic light system outside most of its stores to limit numbers and is asking customers to shop alone where possible, with staff challenging those who shop in groups.
Aldi has introduced trolley and basket sanitisation stations across its stores and has placed markers on the floors at checkouts to help social distancing.
Lidl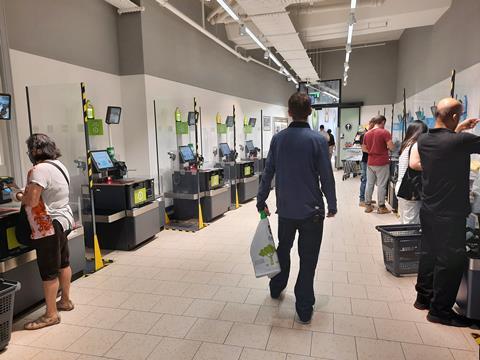 Lidl is also now asking customers to shop alone and wear a face covering unless they have a medical exemption. It has placed security staff at some stores to challenge shoppers who aren't wearing a mask.
The discounter has also put trolley and basket cleaning stations in place, along with antiviral disinfectant and hand sanitiser, and says it will limit numbers in stores where necessary to enable social distancing.
Waitrose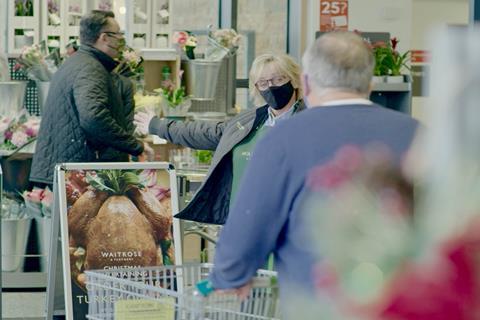 Waitrose is now asking customers to wear a face covering while shopping unless they have an exemption, with marshals placed at the entrance of shops to enforce the rule and hand out disposable masks to those who have forgotten theirs.
The retailer says it is managing numbers in stores to help support social distancing and giving priority access to the elderly and vulnerable, as well as NHS workers and carers.
Self-service coffee machines, cafés, bakeries and wine bars remain temporarily closed.