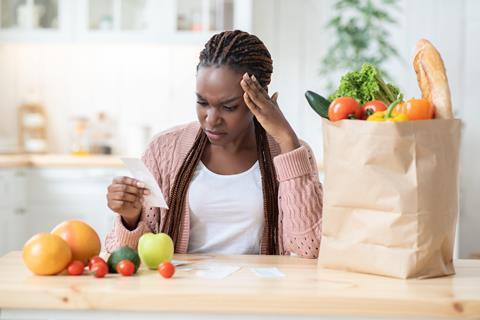 A "tsunami" of price increases are on the way in the run-up to Christmas as supermarkets finally accede to ­supplier demands.
Supermarkets have been loath to accept cost increases but the tide was turning, said David Sables, CEO of negotiations specialists Sentinel Management Consultants. "We have seen suppliers negotiating around 5% price increases throughout the summer months. Many are starting to come to fruition."
One leading supplier who successfully negotiated price increases said: "There's a lot of inflation being passed on to retailers. Whether they pass that on to consumers is not my problem. My problem is to pass it down the line. I've done that and I'm happy."
The combination of extra shipping and UK delivery costs, labour shortages across the sector, along with record commodity price hikes on imported and locally grown ingredients meant "a tsunami of price increases is heading towards our supermarkets. Some suppliers are hanging on by their fingernails trying to reach the end of the year, but many can no longer wait and supermarkets have accepted that without price increases, they will cease production."
Food ingredient maker The Flavourworks this week told of an immediate 1.5% hike in distribution costs by its haulage company.
"We can see inflation swirling its way towards us," said MD Chris Ormrod. "There comes a point where you have exhausted all other avenues and have no choice but to increase prices."
Morrisons CEO David Potts this week became the latest supermarket boss to warn of "industry-wide retail price inflation" in the run-up to Christmas, as it announced its interims, while vowing to "limit costs" where possible.
Wholesalers have also warned of price hikes, with one foodservice supplier already imposing a blanket 3% price hike from this month, The Grocer understands.
"Suppliers have gone mad on price increases," said one wholesaler. "There is no doubt these costs will be passed on by us."
He added promotions had "all but disappeared", with big brands such as Haribo continuing to suppress demand in this way.
"Retailers will try and soak it up," said Sables. "The specification of own label products might slide. But most likely is consumer price increases."