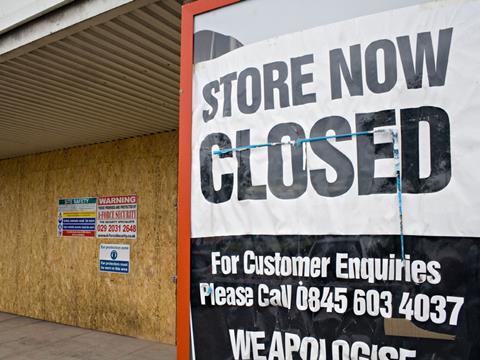 Holland & Barrett came perilously close to going under earlier this year. It seems to be enjoying a new lease of life under LetterOne, having secured new funding to pay off its debts, and the shops I've seen look great with the new grocery lines.
Alas, there's no white knight to pay off the £430m of debts owed by Wilko to its unsecured creditors. And it looks doomed: the name has been saved (by The Range), and a small minority of stores have been acquired (by B&M and Poundland) but interested parties have until next Wednesday if they want to grab one last bargain at Wilko.
More surprising is the money worries of Lidl. On the face of it the German discounter is smashing it, with sales up 18.8% in its latest financial results. But all those extra sales (a lot of them from swish new stores), are hurting the discounter: it made a £76m loss, from a meagre £41m profit the year before, having faced a double whammy of higher interest rates (affecting its debt-fuelled expansion) and soaring inflation.
If you're a discounter, of course, inflation can still be an advantage. It flatters your sales numbers, with which the market is so obsessed. And even if you increase the cost of the average basket by a higher percentage vs traditional supermarkets, so long as you maintain the price gap, you can attract new shoppers for whom the lower percentage increase but higher overall price has made rivals now unaffordable.
This week's Super Grocer 33 is a case in point, with Lidl both the cheapest retailer in our price comparison survey, and the one with the highest inflation. Yet it's struggling as much as anyone with the sheer volume of cost price increases, and playing hardball hasn't worked with suppliers either.
In contrast, Waitrose recorded the lowest inflation, a result partly of price cuts and partly the higher price at which its products already sell. That's doing no favours to its sales numbers, but at least operating profits in this week's interim results are back up. What it needs is investment, of which it's been starved, to make it more efficient. A lot is resting on approval of a new five-year plan to be unveiled next month.