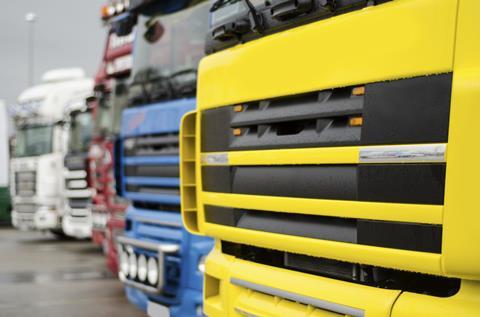 The government is edging closer to adding HGV drivers to the post-Brexit skills shortage occupation list, The Grocer understands.
A senior logistics director has told The Grocer the Department for Transport has begun consulting on timescales for temporary visas, as it looks to tackle the 100,000 driver shortage currently heaping pressure on the supply of food and drink as well as other key UK industries.
"We have finally seen the first chink of light from government. We have been asked if a six-month addition to the skills shortage occupation list would be enough," he said.
"While it's positive we have got to this stage, it's important to note six months only takes us up to Christmas. This needs to be an 18-month measure, minimum, to allow us time to recruit and train home-grown talent in line with government's instruction."
Another senior supply source added: "We are now in detailed talks with government regarding the temporary relaxation of immigration rules to allow EU hauliers back over to the UK."
Crisis talks on the driver shortage are set to continue this week.
The government will chair two separate meetings. The first will consist of a group of food and drink industry leaders to discuss interventions to tackle the mounting problems – these include the extension of driver hours and delivery curfews as well as the relaxation of immigration rules.
The second meeting will be made up largely of logistics firms focused on collaborative working, which could see resources pooled in order to meet demand.
A Department for Transport spokesman said: "We're working with industry and have already taken action on HGV driver shortages, including ramping up vocational test capacity, and funding apprenticeships. However, most of the solutions are likely to be driven by industry, with progress already being made in testing and hiring, and a big push towards improving pay, working conditions and diversity."
Last week The Times first reported ministers were "poised to relax immigration rules" after officials from across government warned the Cabinet Office's civil contingencies secretariat the lack of truck drivers could disrupt the supply of medicines, clinical waste and chemical stockpiles.