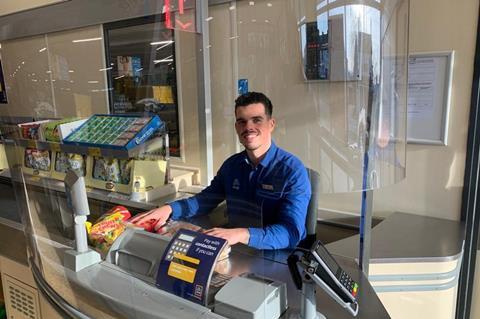 Grocery retail has been rated the top sector in an annual ranking of customer experience.
The latest KPMG Nunwood Customer Experience Excellence Index, based on interviews of 13,000 UK consumers, gives grocery retail a 4% score improvement on last year despite the disruption of the pandemic.
Financial services is second, restaurant & fast food third and non-grocery retail fourth.
"Grocery retail has played a vital role during the Covid-19 crisis, and the fact that collectively the sector ranks best for customer experience is just testament to the colossal effort made to ensure a sense of business as usual despite social distancing restrictions," said KPMG head of retail Paul Martin.
"Not only does this show the agility of grocers, but it also points to the understanding and co-operation of consumers – after all, society at large has had to work collectively to combat the virus.
"The pandemic called for purpose to be put before profit, and grocery businesses have certainly demonstrated the key role they play in local communities – consumers will look favourably at that."
The research was conducted between 17 April and 1 May 2020.
It's the first year that grocery retail has been ranked separately. In 2019 it came top alongside non-grocery retail, when the two were classed collectively as 'retail'.
The Index also ranks brands. It puts John Lewis in fourth place, behind Starling Bank in third, QVC UK in second and First Direct in first.
Overall customer experience in the UK had improved, up 3% on last year, "despite the array of challenges presented by Covid-19", the researchers said.
KPMG customer advisory partner Tim Knight said: "Faced with an unexpected set of customers challenges, UK plc has risen to the occasion. Many brands have improved their customers' experiences during lockdown, showing integrity and winning loyalty."
The researchers also said the analysis showed that a "new and drastically changed customer has emerged from this pandemic – one who is feeling more financially constrained, is more digital savvy and places greater emphasis on their trust in brands".
Martin said: "All consumer brands need to review their business models and ways of working, given how much consumers have changed their behaviour in recent months."
| Industry | Improvement | 2020 ranking |
| --- | --- | --- |
| Grocery Retail | +4% | 1 |
| Financial Services | +4% | 2 |
| Restaurant & Fast Food | +5% | 3 |
| Non-Grocery Retail | +3% | 4 |
| Telecoms | +3% | 5 |
| Entertainment & Leisure | +2% | 6 |
| Utilities | +3% | 7 |
| Logistics | +5% | 8 |
| Travel & Hotels | 0% | 9 |
| Public Sector | +5% | 10 |