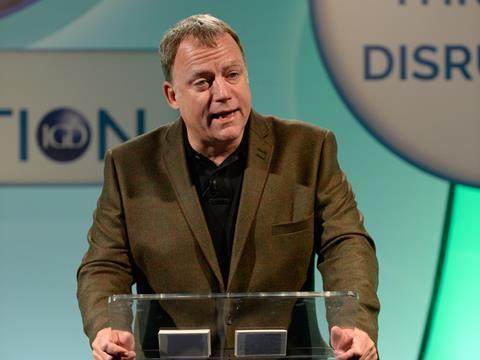 The big four supermarkets have been "focusing on the wrong thing" and need to refocus on their customers to revive the sector, incoming Morrisons chairman Andrew Higginson has claimed.
In a frank speech at the IGD Convention, taking place today in London, the former Tesco executive - who takes up the Morrisons chairmanship next year - said the big four had "not focused on the customer or the discounters" in recent years.
"They've focused on each other," Higginson said. "The market dialogue has been how they are all cheaper than each other but customers know they are not the cheapest so they have voted with their feet."
Discounters like Aldi, Lidl and B&M Bargains, he said, had "not become cheaper, the supermarkets had become more expensive. The discounters read the customer better through the recession".
He urged the big four to "be themselves and focus on their own stall". They also needed to rethink relationships with suppliers.
"We need to start creating partnerships with suppliers, not just talking about partnerships."
And he added: "These are extraordinary times. The industry has gone in the wrong direction but by refocusing on their customers, it has the chance to recover.
"In an industry that teaches you the difference between simple and easy, getting it done will be the key. By getting it done, I mean rejuvenating partnerships with suppliers and looking after staff. Boards need less hubris and need to focus on how to serve their customers well."
He also conceded that Tesco had been "a weak player in the industry for a couple of years, which has made the market weak".
"For the leader to be off form is not good for the whole industry," Higginson said.
'When the roof fell in'
Also speaking at the IGD Convention earlier today, The Co-operative Group CEO Richard Pennycook revealed the worst moment in the last year at The Co-op had been when the Paul Flowers scandal was revealed.
"We thought we had fixed everything, the Queen had just visited, and we were all ready to say we were moving forward, but it unleashed The Co-op into a new crisis." He described the moment as "when the roof fell in".
Despite a long career in turning around companies, Pennycook said The Co-op's crisis had been his "biggest challenge" because it was such a unique organisation.
"If you look at Woolworths, there was a lot of nostalgia attached, but it was not meaningful enough. The Co-op plays a really important part in people's lives and the response has been great for us."