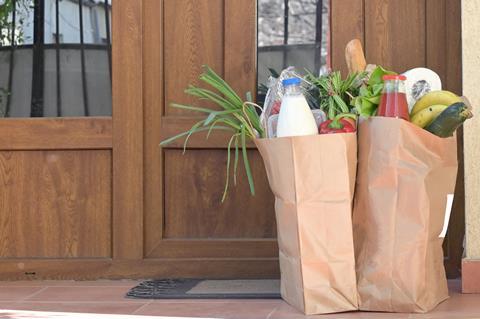 Last month gave me the opportunity to thank the remarkable people on the frontlines in this industry for their selfless work feeding the nation, and the grocers for their sterling response.
As we all continue to try and 'flatten the curve', grocers' response to the crisis in both their business and charitable and community efforts are worthy of recognition.
Grocers are enjoying a once-in-a-generation opportunity to build their brand equity among a customer base that is largely sympathetic and interested. Below are just some of the examples I've seen that have stood out for me.
Communicating with customers
Many of us will have received communications from the CEOs of businesses where we are known customers. A standout has been Galen Weston, executive chairman of Loblaw Companies in Canada. He has not only communicated frequently about being open for business but has also addressed practices to assist in safe shopping and home delivery, staff rewards and payment, and added services around recipes and making the most of food.
Loblaw's digital loyalty investment in recent years means it now has 18 million active PC Optimum users accessing its personalised specials each week; and, because Loblaw uses this digital connection to create value for customers every week, you can be pretty sure that Mr Weston's thoughtful updates are cutting through.
Staying relevant to customers
If communicating with your customer is so vital in such times of crisis, then what you say is as important as having the ability to say it. That's why I think Tesco's recent 'Food Love Stories' campaign has resonated significantly more than Aldi's cut-price hot cross buns.
Tesco very quickly tapped into Zoom-style video communications as being part of the fabric that's holding society together and used it to share people remotely dedicating food they love to the people they love in a very appropriate manner. Also using the social media '#FoodLoveStories' hashtag, the campaign has managed to perfectly judge the mood of the nation.
Increasing home shopping availability
Many grocers' home shopping capacity has been put under immense strain as consumers go online. A national topic of conversation has become, 'how do I secure that elusive delivery slot?'
Efforts to increase capacity have been remarkable, including the development of essential grocery box deliveries by the likes of Gousto, M&S and Morrisons. Woolworths in Australia innovated to bundle its essential grocery box delivery service to the elderly and vulnerable in self-isolation.
By standardising its 'Basics Box' contents to include only ambient products, Woolworths has been able to shift picking to a warehouse and deliver the box for $80 AUS (inclusive of delivery charge) in partnership with DHL and Australia, which has in turn eased the burden on its own stores and fleet of vans.
Innovating to meet new customer demand
Grocers have been able to continue to feed the nation. I think particularly creditable is Tesco opening two brand new stores alongside the Nightingale hospitals in London and Birmingham. But other B2C sectors that rely on foodservice and hospitality particularly have had to find innovative ways to serve their communities and reuse sales space.
My Pub Shop is one great example. Its site allows pubs and other businesses to take click & collect orders online for basic products such as bread, milk and eggs. Not only does this help meet local grocery demand, but it helps outlets that have had to close transition to fulfilling other sales.
Recognising staff contributions
Following on from thanking frontline staff in last month's article, consumers at large recognise and appreciate the essential contribution being made by supermarket workers, and businesses rewarding that contribution certainly seem to strike a chord.
Albertsons' "appreciation pay" will temporarily increase hourly wages for all of its US associates, for example. Tesco gave its staff a 10% pay rise backdated to 9 March, and Morrisons has created a staff bonus scheme. Loblaw, Metro and Sobeys in Canada are all giving employees a $2 wage rises and up to 95% of their wage if they have to self-isolate.
These are a few highlights of many examples from around the world. I wish I could mention many more. But they all show how grocers' response to this crisis will be remembered for years to come.