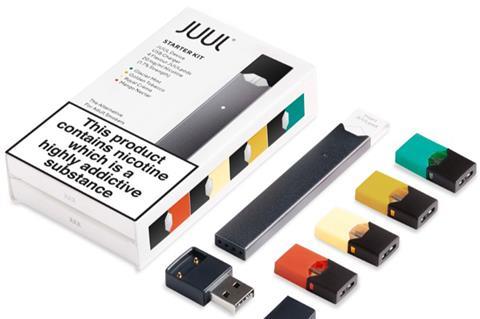 US vape brand Juul has secured a listing with Tesco to complete its distribution across all of the big four supermarkets.
Juul launched in the UK in July 2018 and secured its first multiple listing with Sainsbury's four months later in November. It agreed a deal with Asda in June this year and hit the shelves in Morrisons over the past few weeks.

"The multiple channel accounts for around half of all tobacco sales in the UK and gaining listings in these accounts, in addition to convenience retail, was a major objective for the company this year to ensure our products are accessible to adult smokers," said Juul Labs UK sales director John Patterson.

"We are delighted to have secured listings across all the main grocery retailers in little over a year."

Juul said the vaping category was currently experiencing over 30% growth driven primarily by closed pod systems such as its own.

"The multiple retailers have really got behind the trends in vaping focusing on the simpler and more convenient closed pod sector and, as such, sales of closed pod systems now outperform open systems in their stores. We are working with each retailer on bespoke plans to signpost the vaping category in their stores," added Patterson.

As well as the big four, Juul has gained listings with Boots, Motor Fuel Group and McColl's as well as other leading convenience retailers and wholesalers such as Bestway, CJ Lang and James Hall.