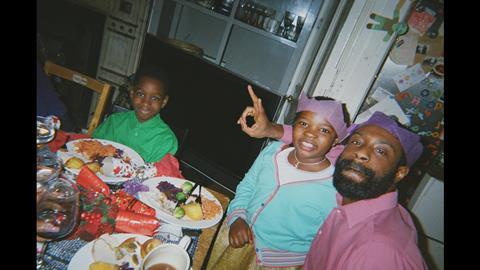 A string of major UK supermarkets are to stage a collective Channel 4 ad break takeover in a joint stand against racism.
Aldi, Asda, Co-op, Iceland, Lidl, M&S, Sainsbury's, Tesco and Waitrose are working together after a Sainsbury's Christmas ad featuring a black family was met with racist comments on social media.
A Co-op ad featuring black characters also attracted racist comments this week.
Ads from the nine supermarkets are to air back-to-back – something they usually actively avoid – throughout two prime-time breaks on 27 November.
It's the first time the supermarkets have come together in such a way, and will carry the hashtag #StandAgainstRacism. A Channel 4 introduction will explain: "Channel 4 stands up against racism. After the reaction to this year's Sainsbury's Christmas commercial, retailers have put their usual festive rivalries aside across two ad-breaks tonight to stand side-by-side with us too."
The takeovers are to happen at about 8.15pm during Bake Off: An Extra Slice, and 10.15pm during The Last Leg. Both will feature the full 60-second version of the Sainsbury's ad.
"We're with you, Sainsbury's," said an M&S spokeswoman. "Christmas is about bringing everyone together, and we absolutely stand together against racism with our fellow retailers."
The supermarkets are also coming together on social media, where the ad breaks will be published at the same time as the TV activity.
"We won't stand by when we see racism happening and we'll speak out and act against it," said Co-op CEO Steve Murrells. "I am crystal clear that we must be anti-racist in everything that we do and we'll work to eliminate individual, institutional and systemic racial inequalities that currently exist.
"We are proud to stand in solidarity with our peers."
Yesterday the Co-op tweeted: "In regard to the racist comments about our ad. Online communities shouldn't welcome these views, neither should society and we definitely don't welcome shoppers who think it's ok to post racist tweets."
In regard to the racist comments about our ad. Online communities shouldn't welcome these views, neither should society and we definitely don't welcome shoppers who think it's ok to post racist tweets.

— Co-op (@coopuk) November 25, 2020
Channel 4 chief revenue officer Verica Djurdjevic said: "As an anti-racist organisation we are incredibly proud to stand together with Sainsbury's and our retail partners against racism, using our national platform to call out the unacceptable reaction to Sainsbury's Christmas advert."