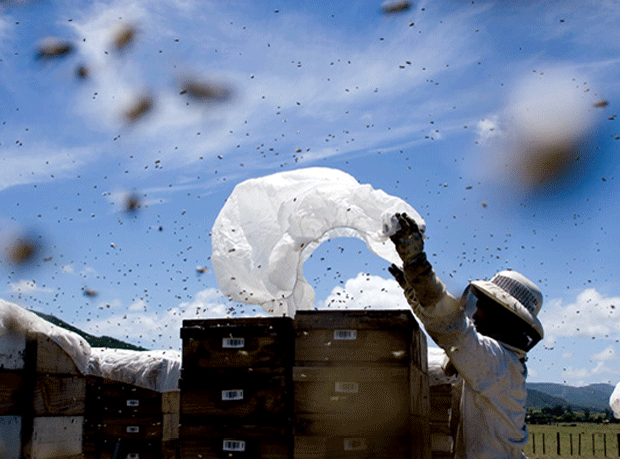 Retailers are limiting the number of Manuka honey jars on shelf and resorting to alarms and security boxes to stop sticky-fingered shoplifters pinching the expensive superfood.

Bought for its alleged antibacterial and antiviral properties, Manuka honey is one of the most expensive products on supermarket shelves.

Prices vary depending on the quality of the honey, but at the top end a small jar can cost upwards of £20. Waitrose sells 340g jars of Steens Raw 20+ Manuka honey for £32.95 and Sainsbury's sells 250g jars of Comvita UMF 15+ Manuka honey for £21.99.

Holland & Barrett said the hefty price tags had made Manuka honey one of the most targeted products in its stores.

To minimise losses, the health food retailer is encouraging store staff not to put too many jars on shelf. "We have to put the products out so customers see them but members of staff are encouraged to only put out one or two jars of each product," said security manager Martin Tooley.

He is also considering investing in electronic devices that would alert store staff if one or more products were picked from the shelves.

Other food retailers have invested in similarly basic security technology to put off shoplifters. Sainsbury's has put plastic security boxes around the most expensive jars of Manuka honey in some stores, while in other shops it has attached security tags to jar bases.

Similarly, Tesco puts security boxes on Manuka honey jars in stores where they are frequently stolen.

Scammers are also attempting to sell mislabelled jars of Manuka honey. Consumers on eBay have warned others to be wary of suspiciously cheap jars.

A buying guide on the auction site said scammers were either selling standard set honey with Manuka honey labels or relabelling lower-grade Manuka honey as higher-grade honey. The higher-grade honeys can be four times more expensive than lower-grade ones.

Manuka honey is produced from Manuka trees that are found almost exclusively in the East Cape region of New Zealand.

Rising demand, particularly from Asia where the market is most developed, and tighter controls and better lab testing, are causing prices to rise even further.

Wholesale prices have risen by up to 30% over the past year, depending on the grade of honey, according to buyers.

In New Zealand, farmers have reported that hundreds of beehives are being stolen every year. Rising prices have made it a lucrative business and thieves can skip the slow initial start-up phase by stealing hives.