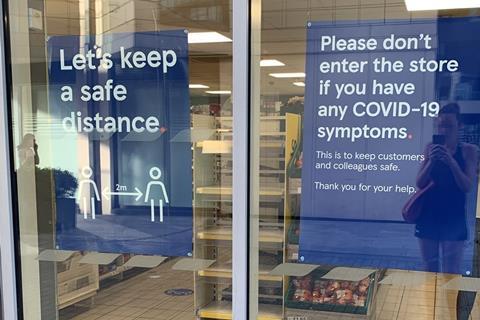 Health secretary Matt Hancock has called on people to stop going to supermarkets and other food shops in areas where there have been cases of the new South African Covid variant.
The health secretary told LBC radio this morning that shoppers should do "everything they possibly can to minimise contact". He said stopping food shopping except in emergencies was one of the things people could do to remain safe.
"If you have food in the house and you therefore don't have to go shopping, then please don't go shopping," Hancock said.
Hancock's comments come despite The Grocer understanding there has been no change to official government guidance, which classes food shopping as a permitted essential activity in the affected areas.
Industry sources have expressed fears government language over the safety of supermarkets could lead to a repeat of the panic buying of the first lockdown.
One industry source described the government's language was "crazy" adding: "Ministers have to carefully think through their message and think of the consequences of what they say."
A wave of so-called surge testing has been carried out by health officials, police and firefighters in affected areas – including Surrey and Walsall, as well as parts of London, Kent, Hertfordshire and Lancashire.
In talks yesterday The Grocer understands the government also told industry leaders food workers should continue to report to work as normal in areas affected by the new coronavirus variant.
"The strong message was that food workers are essential workers and they should continue to report for work," said a source in the talks.