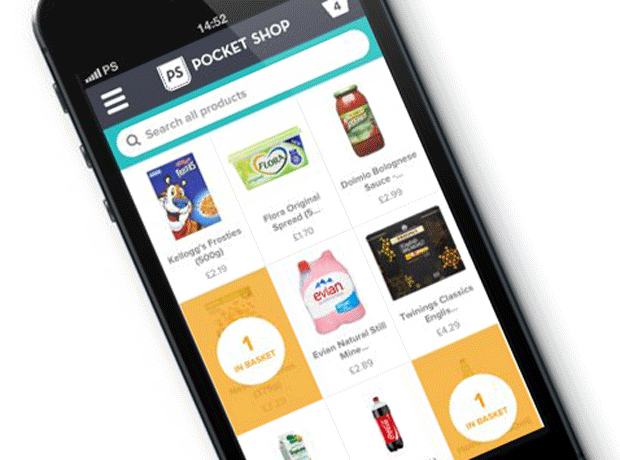 A North London start-up has launched a one-hour grocery delivery service.

Pocket Shop allows shoppers in the Camden to choose from approximately 15,000 Sainsbury's products and submit their order online or via Pocket Shop's smartphone app. It will then buy and deliver the items within an hour of the order.

Although the scope of the service was currently limited to Camden and Sainsbury's, founder and chief executive Hemal Kuntawala said he planned to roll it out to other areas of the capital such as Clapham, Wimbledon, Fulham and Shoreditch. He also wanted to open up the service to include Tesco, Asda, Waitrose and Marks & Spencer, he said.

"Traction is good we're getting lots of repeat business," he said, although he would not reveal how many orders the business was currently receiving. "We'd like to be across every city in the UK and potentially Europe but we know it only really works in urban areas."

Most items are a third more expensive than through the retailer's website. Customers pay £6.50 for a delivery within the hour, £5.50 for two hours and £5.10 for three. The service operates seven days a week from 9am to 11pm.

The average time from placing an order to the customer receiving it was 45 minutes, with an average basket costing approximately £40, said Kuntawala.

Pocket Shop was developed in association with tech start-up company Forward Labs and had a soft launch in February.

"We used the lean start-up model - finding early adopters to the service and building the business around them," Kuntawala said.

The company is also planning to offer non-grocery deliveries. "We'd like to put the high street in your pocket," he said.