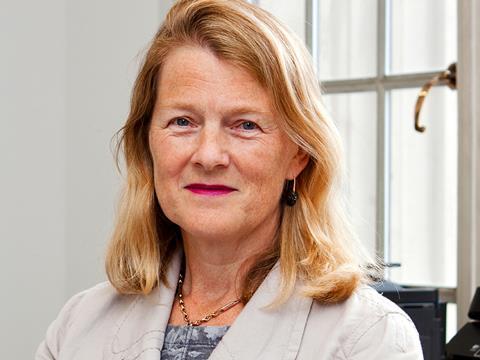 Groceries Code Adjudicator Christine Tacon has appealed for suppliers to come forward after evidence emerged suggesting retailers had been asking for lump sum payments to support their profits.

Tacon's call comes after a dossier from Ged Futter, founder of consultancy The Retail Mind (formerly GSCOP Ltd) was passed to the Adjudicator this week, detailing the results of a survey it carried out on retailer behaviour.

The results, seen by The Grocer, from 45 respondents across the supply chain with turnovers ranging from £20m to £250m, found more than 90% felt Tacon had helped improve retailer behaviour since she took up the post. Some 70% also felt behaviour had improved since GSCOP itself came in three years earlier.

But suppliers in the survey claimed breaches of the code were still widespread and more than 60% said retailers were still asking for lump sums to support profits.

Meanwhile, almost half said retailers were not giving reasonable notice when delisting or restricting lines, with many still using 12 weeks as a standard notice period.

Asked if retailers were providing forecasts that were collaborative and accurate, 60% said no, despite the GCA twice issuing guidance on the matter, in 2016 and 2018.
The survey found Aldi leading the way for behaviour, with 40% naming the discounter as the most compliant, followed by the Co-op with 17.5% and Tesco and Waitrose joint third at 15% each. Meanwhile Iceland fared worst when respondents were asked who was least compliant, named by 22%, followed by Morrisons and Tesco on 18% each. The dossier coincides with the launch of Tacon's final annual survey of suppliers before she steps down from the role in June.

This week Tacon said the 2019 results of the YouGov poll had been "the best ever" with only 40% of suppliers reporting a code-related issue in the previous year, compared with a peak of 80% in 2014.
Tacon told The Grocer: "If suppliers have evidence of the sort of behaviour that is being claimed in this new survey then I need them to come direct to me.
"I need multiple suppliers to tell me this if they want me to make a difference. There is safety in numbers."
However, Futter said his survey showed signs of retailers returning to old ways at a crucial time for the Adjudicator role, with the government seeking a candidate to replace Tacon.

"A retailer will ask for lump sums when their sales are struggling," he said.

"Over the past few months at our GSCOP workshops we have heard clear evidence that more retailers are behaving outside the code than ever before."