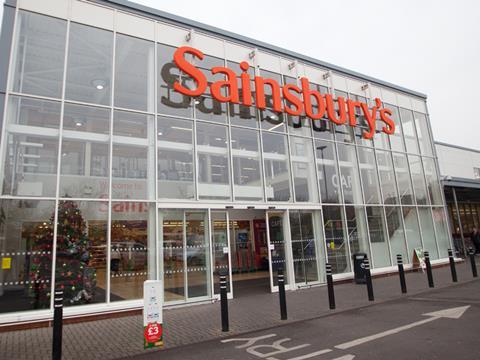 It's been an interesting few days for Sainsbury's. The retailer has moved a step closer to securing its transformational takeover of Argos owner Home Retail Group, and has maintained its position as the fastest-growing big four supermarket in the latest Kantar market share figures.
You might think the mood would be one of celebration at the retailer's Holborn HQ. But there has been sad news too – more than 800 Sainsbury's employees could lose their jobs as the retailer is axing its store trainer roles in favour of 280 learning and development manager roles.
This means much of the training that Sainsbury's staff currently enjoy at store level will now be managed on a more regional basis. Details of how this is expected to work are still scarce, but while it's desperately upsetting for those losing their jobs, the key for Sainsbury's will be not to do anything to jeopardise its leading position when it comes to customer service.
The traditional supermarkets are finally beginning to develop their fightback strategies against the discounters – they are taking away some of the key price differentials in a clever, targeted fashion. For example, the way they have basically copied Aldi's 'super six' fresh produce offer.
They don't have to close the price gap completely, but instead they can continue to narrow it strategically in these key areas – thus tackling the wider price perception issue. If they can do this, then they can unleash the other weapons in their arsenal: chiefly, customer service.
Sainsbury's has won the annual Grocer 33 award for customer service for the past three years and is a clear front-runner for this year's prize. It can't be a coincidence that it is the big four player with the strongest growth. But this growth is fragile – sales are currently up a mere 1.2% and so any drop-off in customer service levels could have a serious knock-on effect when it comes to sales.
CEO Mike Coupe will no doubt be aware of this and therefore the retailer will be keen to avoid any drop in standards as it goes through this process. It may even be expecting the new model to improve customers' in-store experience still further, but the risk remains and the process must be expertly managed to ensure morale is not affected at store level.