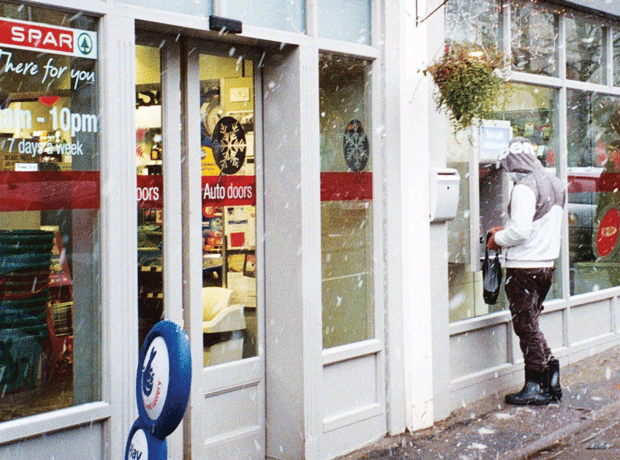 Supermarkets and convenience stores are returning to normal trading after the Beast from the East's sub-zero temperatures wrought chaos upon supply chains last week.

The Co-op said it had to close 10 stores for "a short period". "Many of our colleagues live close to their store and decisions were being taken locally in order to serve our local communities while ensuring the safety and security of food store teams, which is our number one priority," said a spokesman.

The hardest hit areas for the Co-op were in Scotland, the south west of England, Cumbria, Northumberland and Wales - with localised disruption in other parts of the UK where Co-op stores are often in local communities, away from the main arterial roads.

"Our store colleagues and distribution teams have been working hard, going to great lengths to clear snow so we could replenish stock as soon as roads became safe and passable," said the spokesman.

"Like all retailers, we experienced localised disruption and we also saw very high demand as shoppers walked to their nearest convenience store to avoid any unnecessary travel during the extreme weather."

He added that deliveries of volumes of non-essential items were proactively reduced to alleviate supply pressures and free up capacity for essential grocery items to reach communities as soon as it became safe to do so.

Morrisons admitted to "some local availability issues" with bread, for example. "However, as many of our stores have in-store bakeries, our bakers were able to bake more bread to help mitigate issues," a spokesman said.

Asda said: "Despite the snow creating some pretty difficult conditions, our colleagues have worked really hard to get deliveries through and keep our shelves stocked. We are getting everything back into shape this week, with milk being delivered into every store today."

Aldi reported on Monday that all stores were now open and only "a handful" had closed in the worst affected areas. "It's business as usual now," a spokeswoman said.

Meanwhile arrests were made after a Lidl store in Dublin was reportedly smashed with a digger and looted during blizzards on Friday.