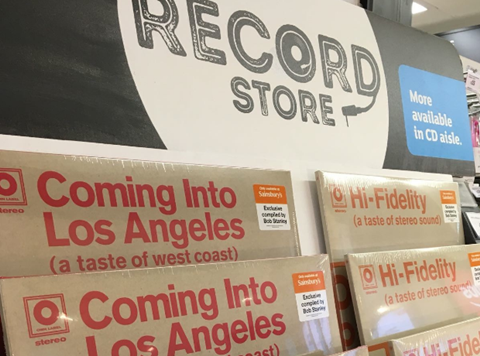 The major supermarket chains lost out to their online rivals over the festive period in the physical entertainment market - including computer games, DVD and music products, Kantar Worldpanel figures reveal.

Morrisons was the biggest loser in terms of market share - down 0.2% to 2.2% in the 12 weeks to 14 January, followed by Tesco, down 1.9% to 10.6%; Asda, off 1.6% at 5.3%; and Sainsbury's, 0.1% lower at 6.4%.

Online-only Amazon and Ebay enjoyed a 3.3% uplift to 24.6% and up 0.8% to 2.2% respectively.

"Others", including independent entertainment retailers as well as the likes of WH Smith and Littlewoods, saw market share surge 3.1% to 11.8%, though Kantar was unable to explain why.

Oliver Moore, analyst at Kantar Worldpanel, said capitalising on customers' impulsive streak was becoming more difficult for retailers, but it could be done.

"Shoppers that had no intention of making an entertainment purchase - or were browsing for other goods - were tempted into buying a game, CD or DVD on a whim 15% of the time. This jumps to 25% of occasions in the grocers."

Supermarkets and other high-street retailers alike needed to become savvier with their in-store layouts and guide customers from aisle to aisle, Moore suggested.

"A bit of theatre wouldn't go amiss either - by tempting more consumers into their stores with colourful displays and attractive designs, retailers can convince customers to splash the cash on impulse."

Moore added that the past year had seen a return to old-school formats, with a vinyl revival and the need for the latest gadgets.

"As more and more shoppers upgrade their TV sets to accommodate 4K and ultra-high definition experiences, sales of 4K discs are also set to increase. With these new - and old - formats tickling shoppers' fancy, entertainment products could once again be the gift of choice," said Moore.