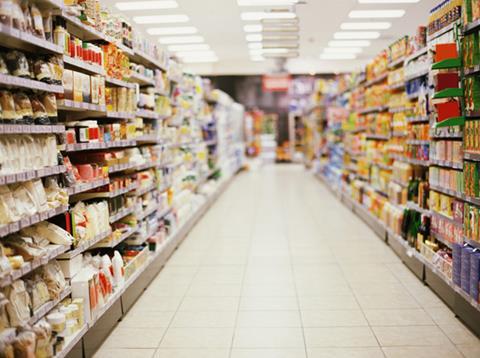 The Groceries Code Adjudicator has given retailers three weeks to explain how they plan to crack down on "no win, no fee"-style auditors going back up to six years to find reasons why suppliers owe them money.
At a Westminster Forum conference this week, Christine Tacon said she had met the major grocery retailers last week and asked them to explain how they plan to tackle the practice she termed "forensics" and other common complaints.
She said the use of third-party auditors to go through records dating back years was the biggest complaint of all from suppliers.
"Any inability to supply evidence refuting the claim and the money is deducted"

Supplier
"It is causing enormous burdens on suppliers. In some cases they are getting demands for very large sums of money. I'm talking hundreds of thousands of pounds," said Tacon.
Tacon has asked retailers to come up with plans to restrict the practices of auditors, particularly in relation to how far they can look back. She said it was "horrific" to ask suppliers to prove their innocence in relation to events that happened years ago, when the relevant personnel had probably moved on.
Suppliers told The Grocer that the claims made by auditors, who tend to operate under the guise of a retailer by using a retailer email address, were hard to challenge.
"You tend to be 'guilty until you prove your innocence'," one supplier told The Grocer. "Any inability to supply evidence refuting the claim and the money is deducted."
Tacon warned retailers they could be found in breach of the code when they deduct payment in this manner, because they could be deemed to be not paying suppliers on time.
Diplomacy first
The adjudicator has the power to launch formal investigations and will also be able to fine retailers at a proposed level of 1% of the retailer's UK turnover; however Tacon is pursuing diplomacy first.
"She is clearly motivating retailers to comply with the GSCOP with her reluctance to investigate and fine," said British Brands Group director John Noble. "Such a soft regulatory approach has merits and should be effective if everyone co-operates."
Tacon also highlighted other complaints from suppliers. These include excessive charges for customer complaints; requirements to use preferred and usually more expensive partners for services or packing; and fines for so-called "shrinkage" in the supply chain, when orders fail to arrive in full with the retailer. She noted that suppliers told her some retailers' rates of shrinkage were twice as high as others.